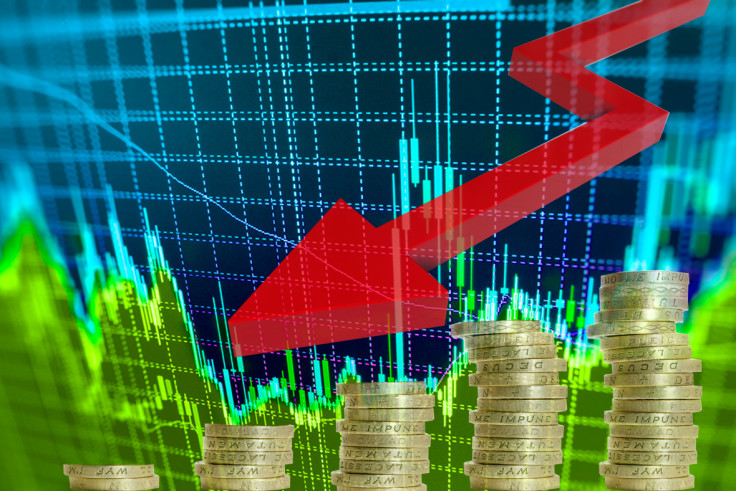 Blue chip shares fell in afternoon trading after official data showed that while unemployment numbers continue to fall, job creation may be easing.
The unemployment rate fell to its lowest level for 11 years as firms seemed to shrug off the UK's vote to leave the EU, according to the Office for National Statistics (ONS).
But the FTSE 100 Index fell 43.1 points to 6749.7, as the data also revealed that the number of people claiming unemployment benefits in October increased by 9,800, the biggest rise since May. The FTSE 250 Index dropped 70.5 points to 17502.6.
Spreadex financial analyst Connor Campbell said: "The claimant count change numbers painted a different picture. The figure, which reflects how many people have signed on for unemployment benefits in the last month, arrived far higher than expected at nearly 10,000 new claimants."
Rolls-Royce was one of the biggest fallers in the top flight, after the British jet engine maker said although its restructuring plans are on track, it warned that its order book for offshore oil and gas markets remained "very weak". Shares were 22.5p lower at 732p.
In afternoon trading the biggest risers in the FTSE 100 Index were Relx (+31p to 1325p), Provident Financial (+44p to 2877p), Johnson Matthey (+47p to 3343p), 3i Group (+8p to 629.5p) and Experian (+17p to 1413p).
The biggest fallers in the FTSE 100 Index were Barratt Developments (-19.5p to463.4p), British Land Company (-21pto585.5p), Rolls-Royce (-22.5p to 732p), CRH (-65p to 2716p) and Burberry Group (-32p to 1381p).
In afternoon trading, the biggest risers in the FTSE 250 Index were Vedanta Resources (+36.5p to 796.5p), B&M European Value Retail (+10.4p to 255.4p), NMC Health (+39p to 1369p), CLS Holdings (+44p to 1679p) and Electrocomponents (+9.1p to 374.1p).
The biggest fallers in the FTSE 250 Index were ICAP (-35.7p to 496.8p), Euromoney (-72p to 1025p), Mitie Group (-13.7p to 204.6p), Ocado Group (-16.7p to 265.5p) and Aggreko (-27.5p to 774.5p).