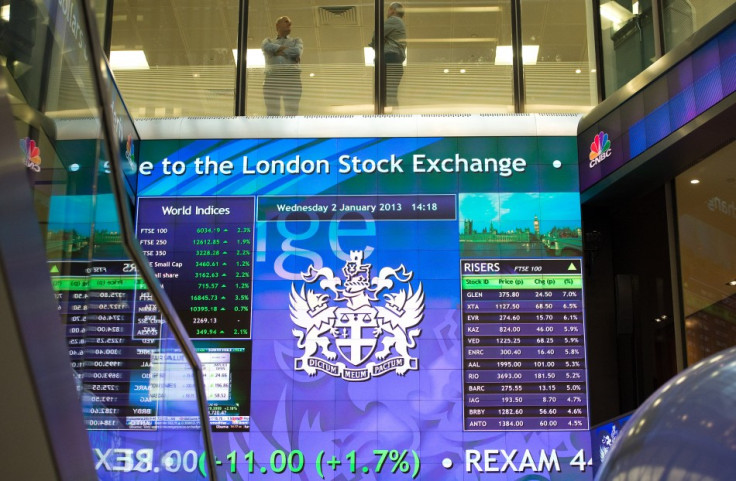 Blue chip shares were on the front foot buoyed by rising commodity prices and a weaker pound.
The FTSE 100 Index lifted 39.4 points to 7510.1 in afternoon trading, after Brent Crude, zinc and aluminium prices bolstered heavyweight oil and mining stocks. The FTSE 200 Index rose 85 points to 19897.8.
In a quiet session for market news the pound was lower against both the dollar and the euro. The global nature of top flight stocks benefit from a weaker UK currency, as their international revenues are inflated when translated back into sterling.
Oanda senior market analyst Craig Erlam said: "It's been a relatively uneventful start to the week, with equity markets in Europe trading a little mixed while those in the US are expected to open flat. The FTSE is clearly the outperformer in the European session so far buoyed by both the weaker pound sterling and the gains in commodity markets."
The biggest afternoon risers in the FTSE 100 Index were Intertek Group (+91p to 4258p), Burberry Group (+34p to 1748p), Paddy Power Betfair (+160p to 8540p), Marks & Spencer Group (+7.1p to 392p) and convatec Group (+5p to 305p).
The biggest afternoon fallers in the FTSE 100 Index were Worldpay Group (-12.1p to 309.8p), Micro Focus International (-79p to 2393p), Hikma Pharmaceuticals (-17p to 1719p), Royal Mail (-3.6p to 424.8p), and Bunzl (-19p to 2439p).
The biggest afternoon risers in the FTSE 250 Index were Ferrexpo (+8.1p to 170.7p), BTG (+25.5p to 662.5p), Cairn Energy (+6.8p to 218p), Hochschild Mining (+8.4p to 286.2p) and Safestore Holdings (+13p to 443.3p).
The biggest afternoon fallers in the FTSE 250 Index were PayPoint (-20.5p to 988.5p), Paysafe Group (-9.3p to 474p), Millennium & Copthorne Hotels (-8p to 463.8p), Greencore Group (-3.8p to 227.7p) and Thomas Cook (-1.2p to 91.3p).