FX Focus: Pound recovers from flash crash and climbs above $1.30
Sterling remains above $1.30 for only the second time since September 2016 as dollar struggles.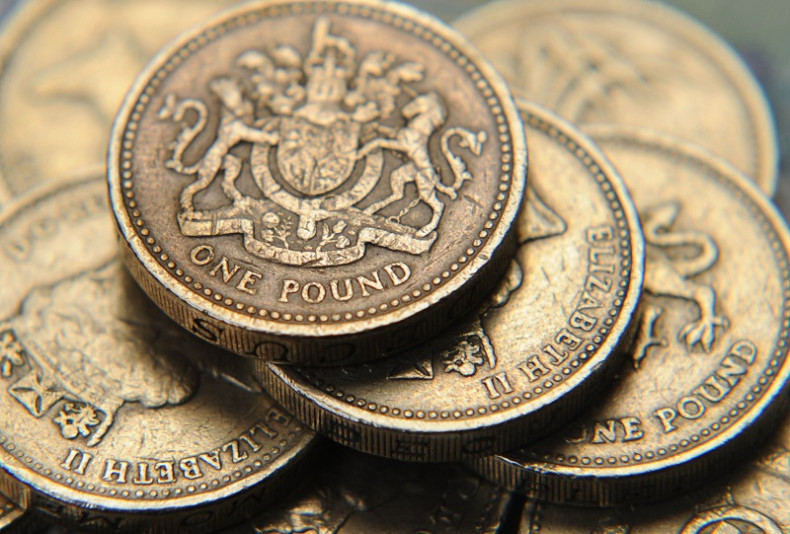 The pound edged higher against the euro and the dollar on Friday (19 May), as it remained on track to end the week on an upbeat note after recovering from the "flash crash" it suffered in the previous session.
Boosted by better-than-expected retail data, sterling climbed above $1.30 for the first time since September on Thursday before retreating back to $1.29. However, by mid-afternoon in the final session of the week, the UK currency had recouped the losses and was 0.57% higher dollar trading at $1.3009, but it was broadly flat €1.1659.
"The pound lost ground yesterday afternoon but remains on course for weekly gains against the US dollar, having tiptoed back above the psychologically important $1.30 level in early European trade today," said Chris Saint, senior analyst at Hargreaves Lansdown Currency Service.
"Sterling is having a harder time against the euro and changes hands at €1.1648 at noon, putting it on track to finish the week below €1.17 for the first time since Theresa May announced next month's snap general election."
The "mini flash crash" the pound endured late on 18 May left analysts puzzled, particularly as the pound subsequently recouped some ground before the close of play.
"I have no idea why this happened but it continues to throw out warnings about what is happening to market liquidity in general outside peak trading hours," said Kit Juckes, head of forex at Societe Generale and IBTimes UK columnist.
"[However] half the drop has been clawed back."
Elsewhere, the dollar remained entangled in the negative pattern that has put the currency under pressure in recent days, as the growing scandal surrounding US President Donald Trump's relationship with Russia rumbles on.
The Dollar Index, which measures the currency's strength against a basket of rivals, fell to 97.52, lower than 97.66 recorded on Thursday, which was the lowest level since 8 November.
The greenback slid 0.32% and 0.22% against the euro and the yen respectively, trading at 0.8971 euro cents and ¥112.25 and was also down 0.33% against the Swiss franc, trading at CHF0.9767.
The US currency also fell against his Canadian and Australian counterparts, sliding 0.26% against the former and 0.31% against the latter, to trade at CAD$1.3568 and AUD$1.3434 respectively.
"The fact that the dollar has found itself under renewed selling pressure on Friday continues to highlight how the focus remains on the political instability in Washington and growing uncertainty over the future of Trump's administration," said FXTM research analyst Lukman Otunuga.
"With those who were heavily optimistic over Trump's proposed fiscal policies now having second thoughts amidst this uncertainty, the dollar could become a seller's best friend."