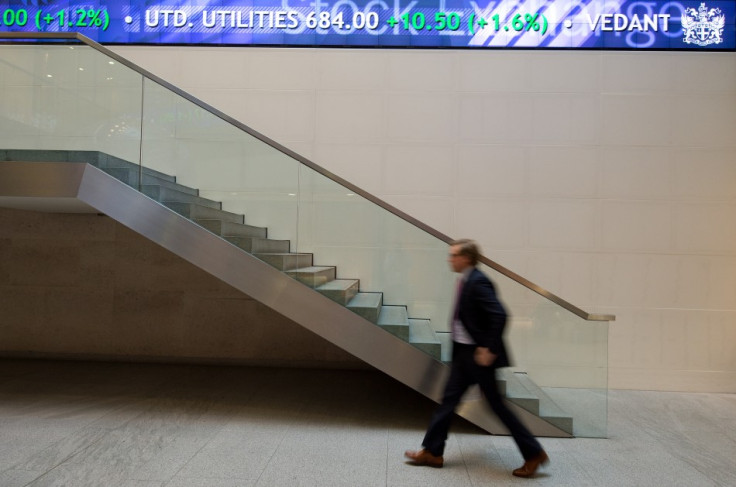 Blue-chip shares struggled for direction, despite a flurry of corporate news, as traders waited to hear details of the tax reform US President Donald Trump is expected to deliver later today (26 April).
Trump is set to unveil proposals for a major corporate tax cut, which reportedly includes slashing corporate tax rates to 15% from 39.6% and ending taxation of corporate profits earned overseas.
The FTSE 100 Index slipped 6.8 points to 7268.8 in afternoon trading, as investors waited to hear his tax plans, which, along with promises to spend $1trn (£780m) on infrastructure improvements, form the president's twin-track strategy to kick-start the US economy.
IG chief market analyst Chris Beauchamp said: "It does feel foolhardy to expect the Trump administration to deliver the kind of tax reform that is being talked about, but hope springs eternal in markets – as the eurozone crisis showed – there could be an ugly reckoning if investors deem the plan to be inadequate."
In London, Standard Chartered was a strong performer in the top flight after it reported a pre-tax profit of $990m for the first quarter, boosted by cost savings and a fall in bad loans. The number is almost double the $500m the bank made in the first quarter of 2016. Shares jumped more than 4%, or 31.4p to 759.5p.
The biggest afternoon risers in the FTSE 100 Index were Croda International (+173p to 3832p), Standard Chartered (+31.4p to 759.5p), Merlin Entertainments (+15p to 500.5p), Hikma Pharmaceuticals (+24p to 1929p) and Morrisons (+2.6p to 236p).
The biggest afternoon fallers in the FTSE 100 Index were GKN (-8.1p to 358p), Anglo American (-20p to 1103p), Glencore (-5.3p to 307p), Royal Bank of Scotland (-3.2p to 250.2p) and Standard Life (-4.5p to 364.4p).
The biggest afternoon risers in the FTSE 250 Index were Aggreko (+29p to 885p), Renishaw (+90p to 3240p), Restaurant Group (+10p to 361.4p), Ferrexpo (+3.2p to 157.6p) and IP Group (+2.8p to139.8p).
The biggest afternoon fallers in the FTSE 250 Index were Hochschild Mining (-7.2p to 253p), Ibstock (-5.8p to 220.1p), Allied Minds (-3.5p to 161.5p), Lancashire Holdings (-11.5p to 684.5p) and Spire Healthcare Group (-5p to 325p).