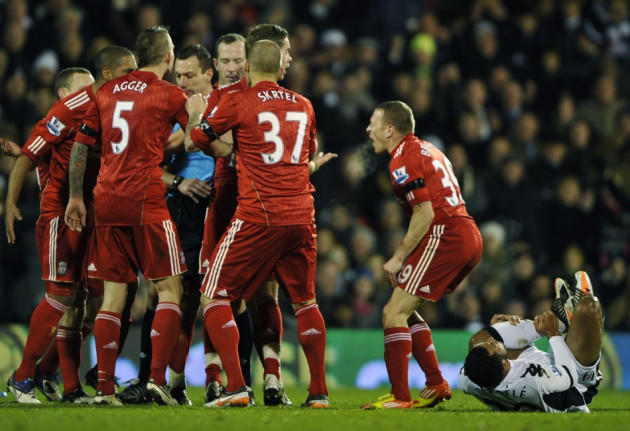 Ten-man Liverpool lost out to lowly Fulham 1-0 at the Craven Cottage in what was a controversial Premier League fixture.
The lone of the game came in the 85th minute, when Clint Dempsey stabbed home from close range after keeper Pepe Reina had spilled Danny Murphy's shot from distance.
Liverpool will feel hard done by however as the Spearing sending-off seemed a harsh call. His challenge on Mousa Dembele came in follow through after cleaning winning the ball in a 50-50 challenge.
It added to the visitors' frustration as it came shortly after Luis Suarez had a legitimate goal disallowed for offside.
Contrary to what the scoreline suggests, it was an exciting game. Both sides struck the bar on more occasions than one, and such was the nature of the game that it was always going to be decided by either brilliance or mistake.