Thanks to his extramarital activities, Kevin Hart has gone from Hurricane Harvey do-gooder to a much pilloried "cheater" and "liar" in a matter of days.
Having challenged fellow A-listers including Beyoncé, Chris Rock, Dwayne 'The Rock Johnson, Jay-Z and Dave Chappelle to open up their wallets in the wake of Houston's natural disaster, he helped raise millions for those affected.
However, his philanthropic efforts were quickly overshadowed when he appeared to confess to cheating on his pregnant wife Eniko Parrish in a grovelling video admission and apology on 17 September. He also revealed that somebody was trying to cash-in on his "error in judgement".
Fans were particularly stunned by the online confessional, because just weeks ago the 38-year-old star laughed off claims of infidelity after it was alleged he was caught getting cosy with a mystery brunette outside a Miami hotel at 5am.
To make matters worse, the woman who tried extorting the entertainer with a sexually-suggestive five-minute video, claimed that his Hurricane Harvey relief challenge was just a disingenuous ploy to get ahead of the scandal and "play hero to gain credibility once this was released".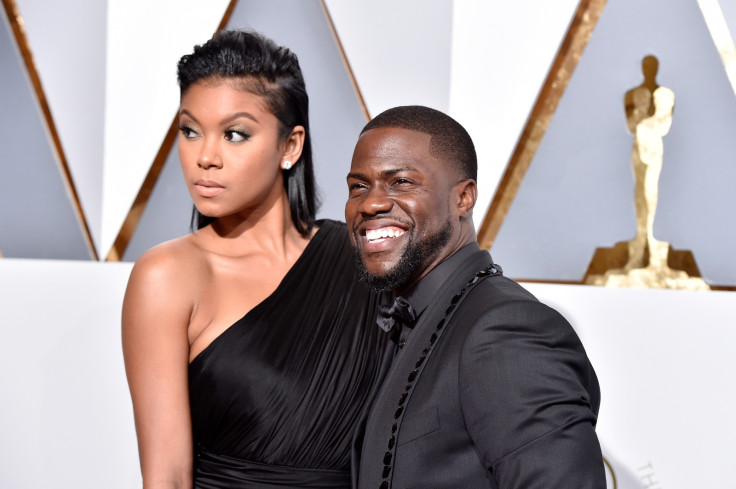 Hart, who opened up about his past infidelities in his book, I Can't Make This Up: Life Lessons, tied the knot with Parrish in August 2016 after seven years of dating. The couple announced that they were expecting their first child − his third− in May.
Until the scandal broke fans had been content to let Hart try and prove that he was the exception to the rule and he would never cheat on his "rib". It didn't take long for the Twittersphere to attack his integrity and highlight the hypocrisy in the conundrum he now finds himself.
Celebrity brand expert Eric Schiffer told IBTimes UK that while Hart won't emerge completely unscathed from the scandal, his frankness about his past indiscretions mean that a squeaky-clean image was never part of his brand.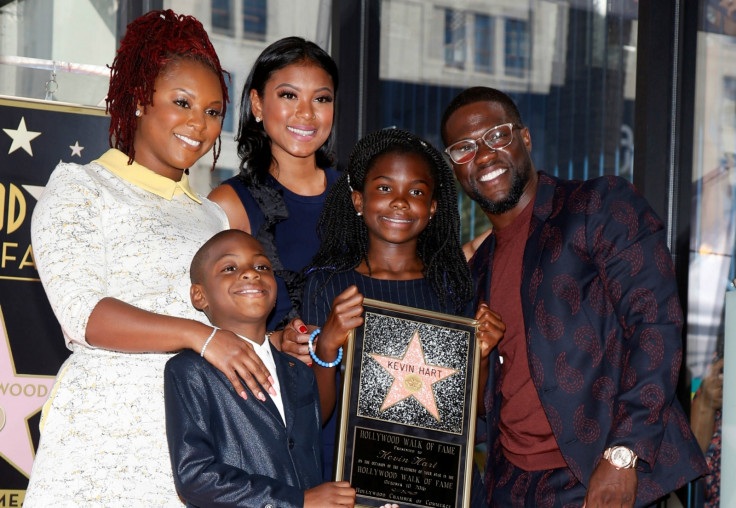 The Philadelphia-born comedian, who won his first break in 2001 when cast for a recurring role on TV series Undeclared, was previously married to Torrei Hart, who he admitted to cheating over the course of their eight-year marriage.
"It's important to realise that this is not the first time this has happened to Hart. This conduct is somewhat baked into his brand," Schiffer explained.
"He was smart in how he handled the damage control by rushing to social media with a raw, seemingly heartfelt apology. He does owe his fans an apology for initially lying to them about the affair weeks back. Fans are not going to stab Hart."
Hart wouldn't be the first celebrity to step out on their significant other−Jay-Z's latest album, 4:44, was his atonement for his philandering sins. But throw in deceit, charity work and blackmail and it's enough to dent anybody's reputation.
But as Schiffer points out the tabloid fodder will soon be relegated to material for Hart's stand-up because if showbusiness has taught us anything, it is that sex sells.
"He will make it through this, assuming things don't get ugly in the courts. And if they don't, this passes in six months and Kevin continues his movie stardom," he says. "Kevin Hart won't be burnt to ashes nor will there be a death rattle for his celebrity brand. Many people are saying it was boneheaded and that he will hit rock bottom over this, but he absolutely will survive the spotlight driven danger."