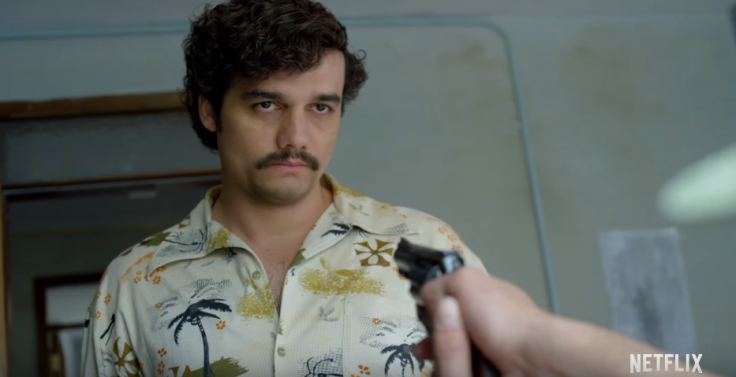 Netflix may have earned widespread acclaim for their hit show Narcos, but now it looks like the violence and drama are moving from the small screen to reality. The brother of drug kingpin Pablo Escobar, on whose life the first two seasons of the show were built, has issued warnings to the streaming service to pay for the use of his story or suffer the consequences.
In an interview with The Hollywood Reporter, Roberto De Jesus Escobar Gaviria, who was the lead accountant for his brother's empire, explained his decision to demand Netflix pay $1bn (£738m) for IP violations.
"Netflix are scared. They sent us a long letter to threaten us. Right now, we are in discussions with them through our attorneys Browne George Ross LLP to obtain our $1bn payment," he said about taking further legal action. "If we don't receive it, we will close their little show."
Gaviria founded Escobar Inc. in 2014 which oversees the commercial use of the family's name and history. On 1 July, the private holdings company sent Netflix a letter regarding the unauthorised usage of content.
"You see, we own all the trademarks to all of our names and also for the Narcos brand. I don't play around with these people in Silicon Valley. They have their phones and nice products. But they don't know life and would never dare to survive in the jungle of Medellin or Colombia. I have done that," the 71 year old said. "Their mothers should have left them in the womb. That is what we tell people like this if they come to Colombia."
He explained that studios would be taking a big risk by sending people to Colombia without the approval from Escobar Inc. "I don't want Netflix or any other film production company to film any movies in Medellin or Colombia that relates to me or my brother Pablo without authorization from Escobar Inc," he stressed. "It is very dangerous... especially without our blessing. This is my country."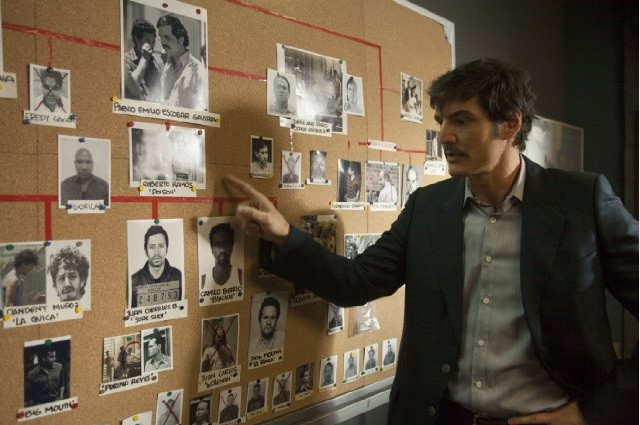 His warnings come on the heels of the murder of Carlos Muñoz Portal, a Mexican location scout who was shot and killed on 11 September while looking for locations to film season four of Narcos.
Gaviria, who earned the title "chief of the hitmen" while he was with the Medellin cartel, said that people who do not have brains need to have bullets. "You have to eliminate all threats," he told THR. "If you have the intellect, you don't need to use weapons. If not, you have to. In this case, Netflix should provide hitmen to their people as security."
Season 4 of Narcos is expected to focus on the origins of the deadly Juarez cartel after the story location moved from Colombia to Mexico with season 3 exploring the rise and fall of Colombia's Cali cartel.