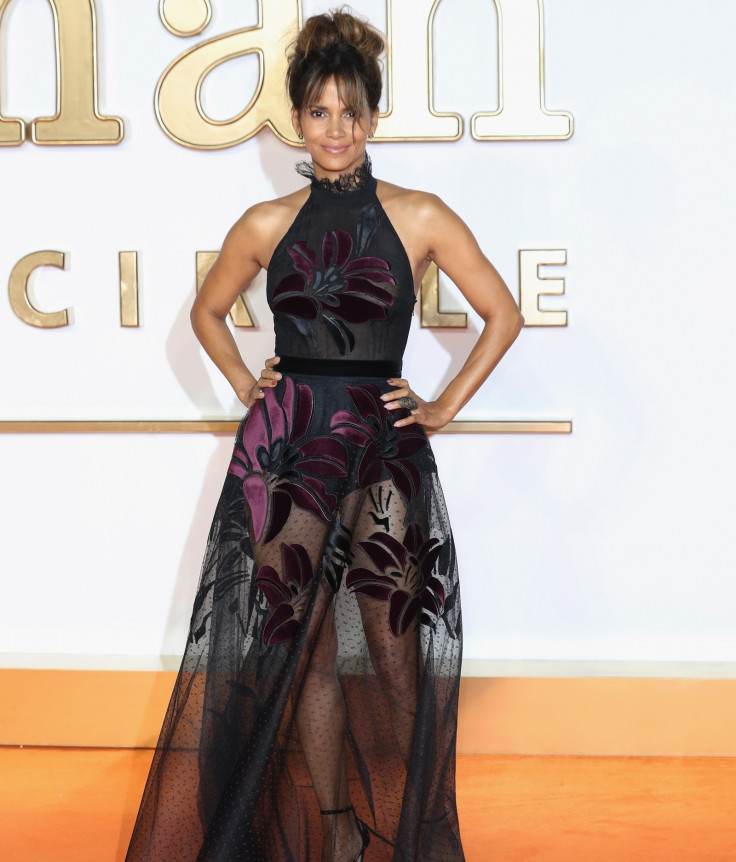 Halle Berry turned heads in a sheer black dress at the London premiere of her upcoming movie, Kingsman: The Golden Circle, held at Odeon Leicester Square on 18 September.
The 51-year-old actress ditched her bra and donned a see-through Elie Saab ensemble with a black bodice in halter-neck design, transparent skirt and large floral details. The Catwoman actress also turned around to show off her pert derrière through the sheer skirt.
She rounded off her glamorous look with her hair pulled up in a voluminous bun and natural looking makeup. Berry shared several photos from her London premiere on her official Instagram page, and her two million followers are swooning over her age-defying look.
She captioned the Instagram post: "Honoured to be a part of this illustrious group! #kingsman#kingsmanmovie." The sexy photo was clearly a hit among her fans as it notched up a whopping 79,893 likes in just a few hours.
A user called the Academy Award winner "timeless" and noted, "Timeless beauty as always Halle. You look gorgeous."
"Halle is an ageless beauty!! I have a huge crush on her! 51 and mother of 2 kids, damn!Stunnnnnninnnnnng!!" gushed another.
A user even assumed that she has found the fountain of youth. "Halle found the fountain of youth!!! Where is it please??," asked a fan, while another simply replied, "A stunningly beautiful woman for all times!"
Lauding the Monster's Ball actress, a fan wrote: "I'm out of words, really. These photos of you are beyond any possible comment I could write about them. You are simply OUTSTANDING... Girl you knock me out!" (thanks to the Gap Band for the verse)."
Halle reprises her role of Ginger Ale in the Kingsman sequel, which releases on 22 September in the US and on 20 September in the United Kingdom.