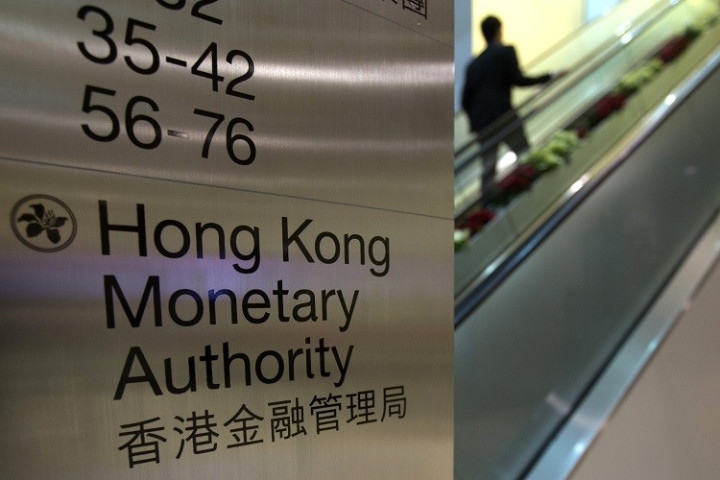 Hong Kong's de facto central bank is questioning a raft of banks over currency market manipulation allegations after conversations with foreign regulators prompted it to review rigging concerns.
Following in the footsteps of US, UK and Swiss regulators, the Hong Kong Monetary Authority has become the first Asian authority to look into potential currency market manipulation.
"The Hong Kong Monetary Authority is aware of the allegations. We have been in communications with the relevant overseas regulators and following up with individual banks," said the HKMA in a statement.
The daily $4.7tn (€3.5tn, £3bn) currency market is the largest in the financial system and is pegged to the value of trillions of funds, derivatives and financial products. Morningstar estimates that $3.6tn in funds, including pension and savings accounts, track global indexes.
IBTimes UK exclusively revealed that a whistleblower alerted regulators in the US, UK and Switzerland in 2011 about some of the world's largest trading companies and banks manipulating benchmark sterling, US dollar and Swiss franc currency rates.
However, it was only until this year that these authorities started investigating the allegations of market rigging.
On 13 October, America's Department of Justice and the Federal Bureau of Investigation launched a criminal investigation into whether the world's biggest banks attempted to manipulate the currency markets.
The US agencies are following in the footsteps of the UK's Financial Conduct Authority (FCA), Switzerland's competition commission Weko and the alpine country's regulator Financial Market Supervisory Authority (Finma).
Less than one week ago, the Royal Bank of Scotland handed over instant messages to the FCA after deeming that a former currency employee's communication with trading counterparts may have been inappropriate.
Reports have surfaced that JPMorgan's chief dealer in London, Richard Usher, isthe trader at the centre of a currency fixing probe related to his time at his former employer, the Royal Bank of Scotland.