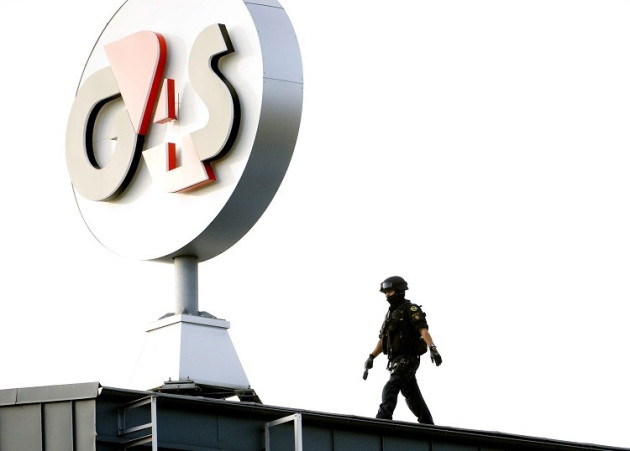 Embattled British security firm G4S has revealed that it is axing 250 to 400 UK jobs, after warning investors of challenging conditions in Europe and the US.
G4S is also under investigation by the Serious Fraud Office.
In the group's third quarter results statement, G4S said "trading conditions are expected to remain challenging in Europe and the US during the fourth quarter", despite positing a 4.8% rise in nine-month revenue.
On 4 November, the SFO revealed that it has launched a criminal investigation into both G4S and its rival Serco, over allegations of wrongfully charging the government for the electronic tagging of criminals on behalf of the Ministry of Justice.
The SFO had been looking at whether it should open full criminal investigations into both of the security and outsourcing giants after Justice Secretary Chris Grayling raised the alarm in June.
Grayling said he had seen evidence that both firms had charged taxpayers for carrying out electronic tagging work that had not in fact occurred. In some cases, it is claimed that the government paid for the tagging of prisoners who were actually dead.
He added there was no evidence that knowledge of any wrongdoing went up to executive level.
Change of Guard
G4S, the world's largest security firm, has been rocked by a number of setbacks in recent years, including an ominous profit warning, a costly mishandling of its Olympics security staffing contract, and a botched takeover attempt of cleaning contractor ISS.
Only a few days prior to the SFO announcement,G4S UK chief executive Richard Morris, who had previously been managing director of electronic monitoring at G4S Care & Justice Services, resigned.
Serco chief executive Christopher Hyman also resigned.
In May this year, Ashley Almanza took over from G4S chief executive Nick Buckles and outlined his new strategy at the multi-billion pound business's annual shareholder meeting.