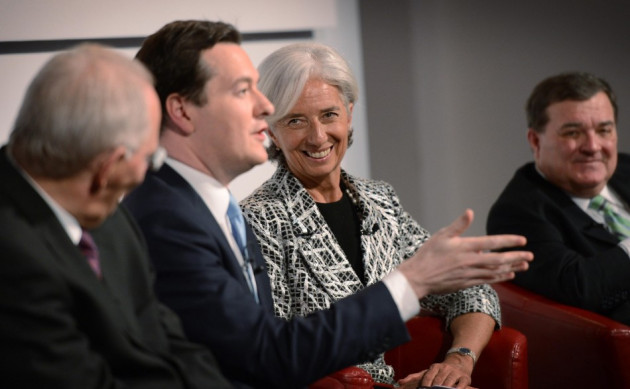 Members of the G7 will home in on ways to speed up banking reforms in light of Cyprus' near economic meltdown during today's meeting in Buckinghamshire.
This month, the European Union and the International Monetary Fund agreed to stump up €10bn ($15.4bn, €11.9bn) in bailout cash to Cyprus, in a bid to stave off the collapse of its banking sector and the wider economy.
The G7, drawing on the financial power of its constituent members - the United States, Germany, Japan, Britain, Italy, France and Canada - is expected to look at ways to fix the weak world economy and prevent a repeat of the problems in Cyprus.
However, analysts predict that they won't break any new ground.
UK Chancellor George Osborne said that when the group meet over the next two days, the G7 will discuss a number of topics, with Cyprus fresh in its mind.
"We will be talking about how to nurture the recovery. There is no doubt that there is greater stability - and that is reflected in financial markets - than perhaps there was last year," said Osborne.
"But that doesn't mean we should let up in taking the necessary steps to secure that recovery and ensure that it is a sustainable recovery."
Osborne will be chairing the meeting in a 17th-century country house 40 miles northwest of London.
On banking reform, leaders will be expected to iron out concerns over new rules for derivatives trading and the Basel III plan, which looks to make the banking system less exposed to the kind of risks that sparked the financial crisis in 2007.
However, the G7 meeting will give the UK chancellor a chance to interact with the incoming head of the Bank of England, Mark Carney.
The new central bank governor is set to step down as the head of Canada's central bank on 1 June and will take up the BoE post in July.