A video by South Korean popstar Psy has broken the YouTube record for most watched video ever, with Gangnam Style racking up over 820 million views.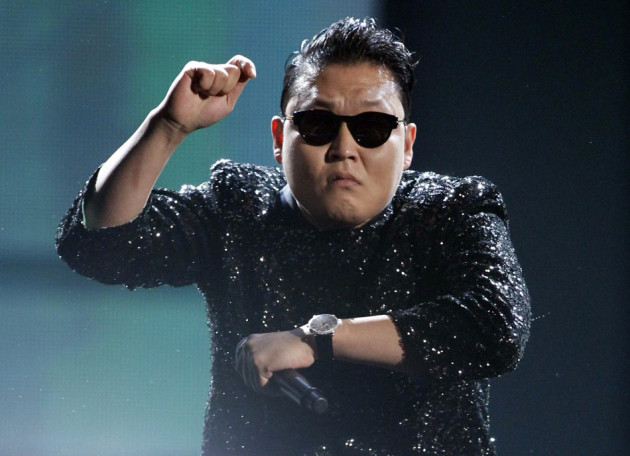 First posted on YouTube on the 15 July, the video was managed to become the most viewed YouTube video in just over four months, with the previous record holder, a video for Justin Bieber's song Baby, taking more than two-and-a-half years to reach a similar total.
Since it took the title over the weekend, the Gangnam Style video has been viewed 20 million more times, now with almost 825 million views.
To give you a sense of how quickly "Gangnam Style" has reached this milestone, see the chart below that shows the viewership path each video took as they each approach 1 billion views. "The velocity of popularity for PSY's outlandish video is unprecedented," a YouTube statement said.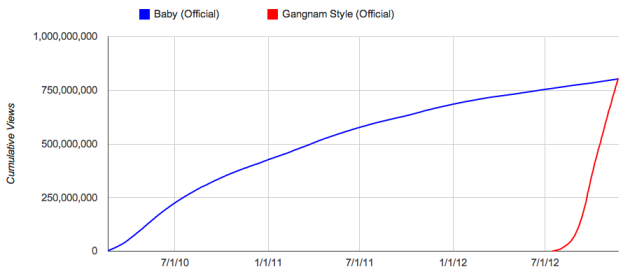 "Gangnam Style" and "PSY", respectively, have been the top rising searches on YouTube over the past six months with these searches are coming from all over the world.
Searches first spiked in Psy's native South Korea first in late July.
"We began to see search interest rise in the US and other English-speaking nations over the next month until it began to peak in September in North America and Brazil. "Gangnam Style" searches and viewing began to spike more broadly and in places like Europe and India in October."
The video pokes fun at the consumerism of thos who live in the affluent Gangnam suburb of South Korea's capital Soeul.
The dance, for which the video is best known, sees singer Psy pretending to be trotting on a horse, holding the reins and spinning a lasso.
The dance craze has entered popular culture with UN Secretary-General Ban Ki-moon and Chinese artist Ai Weiwei both attempting to copy Psy's creation.
Psy's official YouTube channel now has over 1 billion views but that's still a long way behind Bieber's VEVO channel which has over 3 billion views.