Real Madrid assistant coach Zinedine Zidane has revealed the Spanish giants have not given up their hope of signing Tottenham star Gareth Bale and are still interested in landing the 24-year-old during the transfer window.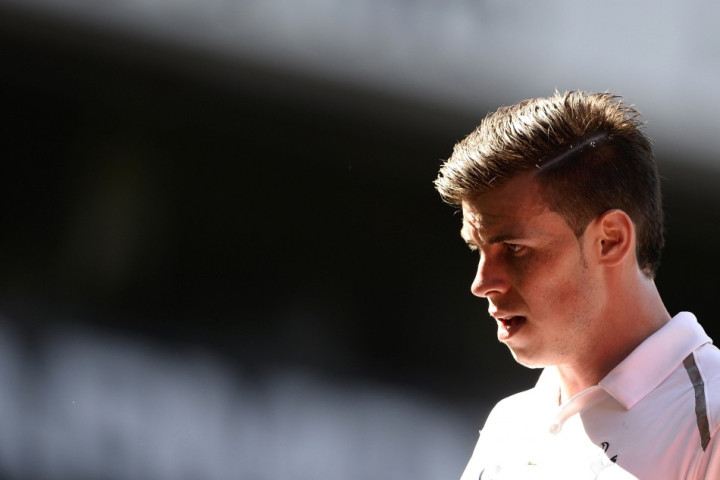 The Welsh international has been a priority transfer target for the La Liga side and if the reports are to be believed, Bale has informed Spurs chairman Daniel Levy about his desire to join Madrid. Zidane admitted that both clubs share a very good relationship and Madrid will go slowly with their approach of signing the Premier League star.
"We will not give up on Gareth Bale. It is normal that Tottenham want to keep him and make him sign a new contract, but it is impossible to forget a player of his quality. [Real Madrid has] a very good relationship with Tottenham and we must go slowly," Zidane told Le 10 Sport.
The Sun claims the Welshman's parents have now joined the player in showdown talks with Spurs chairman as Madrid prepare a £95m world record transfer fee for Bale's signature. The north London club are firm in their decision they will not let the winger leave and Andre Villas-Boas earlier confirmed the talks are ongoing for contract renewal.
Meanwhile, Madrid skipper Iker Casillas has heaped praise on Spurs star and admitted that he was confident that his side will bring at least one new face to the Santiago Bernabeu. And the Spanish international keeper claimed their new manager Carlo Ancelotti is a born winner and is excited to start a new era under the Italian manager.
"He [Bale] is one of the best three or four players in Europe. All these big transfers are controversial for good or bad reasons but he is a player who decides games. I am sure there will be a new player with us before the transfer window closes," Casillas said.
"Madrid need to start winning games and trophies after last season and fight for all three competitions. I spoke to him for just five minutes and I came to the conclusion he is a winner. He makes that clear to you from the start. Whenever a new coach comes in it's a new challenge and I'm happy about starting a new era," he stressed.