Gareth Bale has told Tottenham chairman Daniel Levy that he wants to move to Real Madrid, according to Spanish newspaper Marca. The report claims the Welsh international has warned Spurs to respect a gentlemen's agreement made last year.
According to reports from Spain, the agreement would oblige the White Hart Lane club to allow Bale to move to the Santiago Bernabeu, if Spurs were to fail to qualify for the Champions League.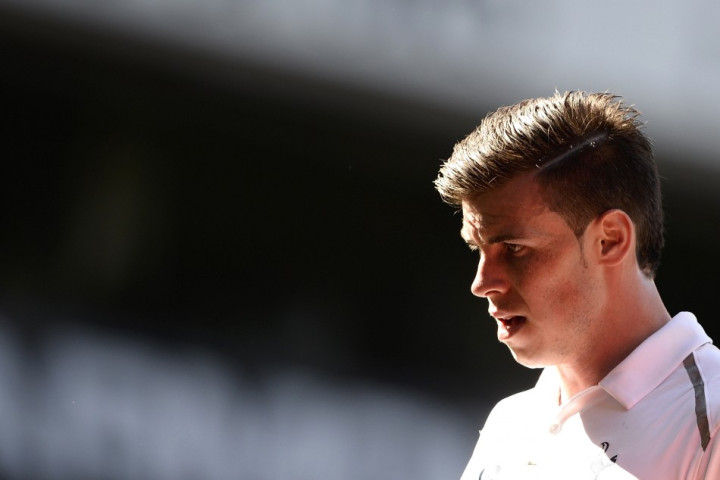 "You made me a promise. You promised me if we didn't qualify for the Champions League and a good offer turned up you'd listen to it. Well that offer has arrived and I want to play for Real Madrid. So keep your word and negotiate," Bale is reported to have told Levy.
The forward has been heavily linked with the nine-time European champions for most of the summer, with Madrid president Florentino Perez having publicly confirmed his desire to sign the 24-year-old.
Premier League champions Manchester United have also been linked, with new boss David Moyes reportedly told he will have the funds to match Madrid.
Meanwhile, Bale himself has confirmed his desire to play in the Champions League, something Spurs cannot provide this season. And, in what could be a blow for Old Trafford fans, Marca quotes Bale as saying he is set on a move to the Spanish capital.
"I'm not interested in Manchester United or any other club. I only want to play for Real Madrid," he is believed to have stressed.
Bale's contract at the north London club runs down in 2016. Manager Andre Villas-Boas has confirmed talks over an extension.
Playing for Third in Hong Kong
Meanwhile, AVB's pre-season in Hong Kong suffered a blow after a friendly defeat to Premier League rivals Sunderland. The Black Cats faced Tottenham in the semi-final of the Barclays Asia Trophy and won 3-1, with goals from Cabral, Jozy Altidore and David Karlsson.
Spurs will now face South China Athletics Association in the third-place play-off. South China AA went down fighting against Manuel Pellegrini's Manchester City, with Bosnian international Edin Dzeko scoring the only goal of the game.
The final will be contested between Sunderland and City.