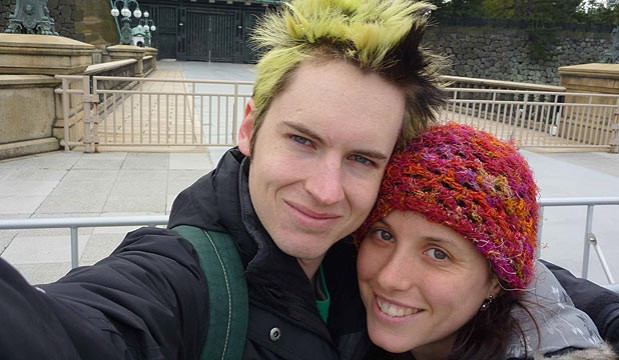 The traditional marriage proposal usually comprises a romantic setting, a besotted man on one knee, a beautiful diamond-encrusted engagement ring and the $1m question "Will you marry me?"
But for if you are as geeky as Australian physicist Brendan McMonigal, these romantic gestures may come with complex calculations, theories and even graphs.
When the 26-year-old scientist popped the question to his girlfriend of seven years, Christie Nelan, he pulled out a physics paper instead of a ring.
The one-page detailed report, Two Body Interactions: A Longitudinal Study, was loaded with scientific jargon and tracked the couple's relationship in a graph before popping the question.
It also traded in the typical "happily ever after" line for a more modern and methodical relationship forecast labelled: "Happiness over time."
Fellow physics major Nelan was so impressed with the unusual proposal that she gave the report an A grade and accepted his hand in marriage - by marking the "Yes" tick-box on the form.
Nelan received McMonigal's paper a year ago and has just uploaded it online where it has received more than 1.7 million hits.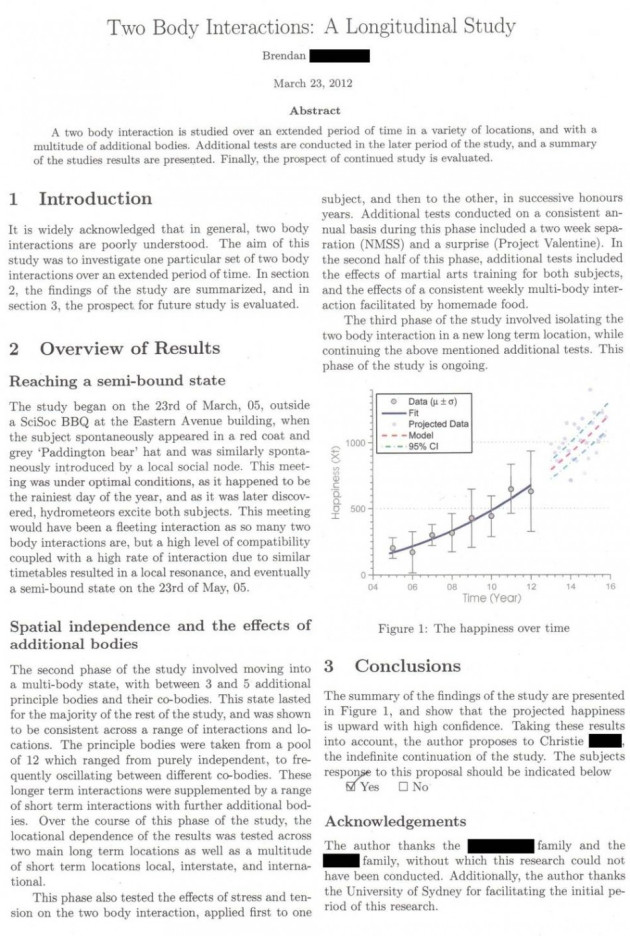 "I hesitated because it was only one page, which is very short for your average physics paper, and then I realised Brendan was giving me a very odd look," she said. "So I looked at the paper more carefully and realised Brendan was the author."
McMonigal made the proposal on the same spot at the University of Sydney where the couple had first met, He got her there on the pretext that he was having problems with a paper he had left on campus.
"I subtly got down on one knee to get the paper from my bag and hand it to her, and then stood up to wait for her reaction," he told Austalian news site The Age.
"She hadn't noticed what was happening at all, but as a typical physics grad, she read the abstract and then skipped straight to the conclusion and quickly cottoned on."