Happy Birthday George Clooney: Batman Turns 51 [PHOTOS]
The man who charmed the world in an extravagantly produced Batman film will celebrate his 51<sup>st birthday on Sunday and he never looked better. Academy Award winner George Clooney believes in aging with grace and elegance.
"You don't want to try to look younger because you'll look wrong. You dye your hair, you look wrong. You wear a bad toupee, you look wrong. You wear makeup to hide things, you get your eyes done, you look wrong," Clooney said in an interview to Playboy magazine.
His mother, Nina, was a former state beauty queen, while his dad, Nick Clooney, was a TV newscaster, actor and talk-show host of great repute around the Cincinnati area. The actor, who has been voted as the Sexiest Man Alive by People magazine, started his career in the early 1980s but shot to fame in his thirties, with a role as Dr Doug Ross on the popular show ER. He has since established himself as one of the marquee male names in Hollywood and has credits in such films as the Ocean's Eleven series and, of course, his Oscar-winning role in Syriana. He was also nominated for Best Actor, for his role in The Descendants, in 2011.
On a personal front, Clooney vowed he would never marry again. He was earlier married to actress Talia Balsam for four years - from 1989 to 1993. However that clearly did not end well. That has not prevented him from being a ladies' man. Incidentally, more than a decade ago he reportedly had a $10,000 bet with actress Nicole Kidman he would still be unmarried and childless when he turned 40. That year he said: "If anyone wants to make the same bet for when I'm 50, get in touch."
He won the bet.
Clooney is also known for a humanitarian side. He was involved in finding a resolution for the Darfur conflict, raising funds after the Japanese tsunami and the Haiti earthquake, as well as the 9/11 victims. A member of the Council on Foreign Relations, he also created documentaries such as Sand and Sorrow to raise awareness about international crises.
Take a glimpse of the Hollywood heartthrob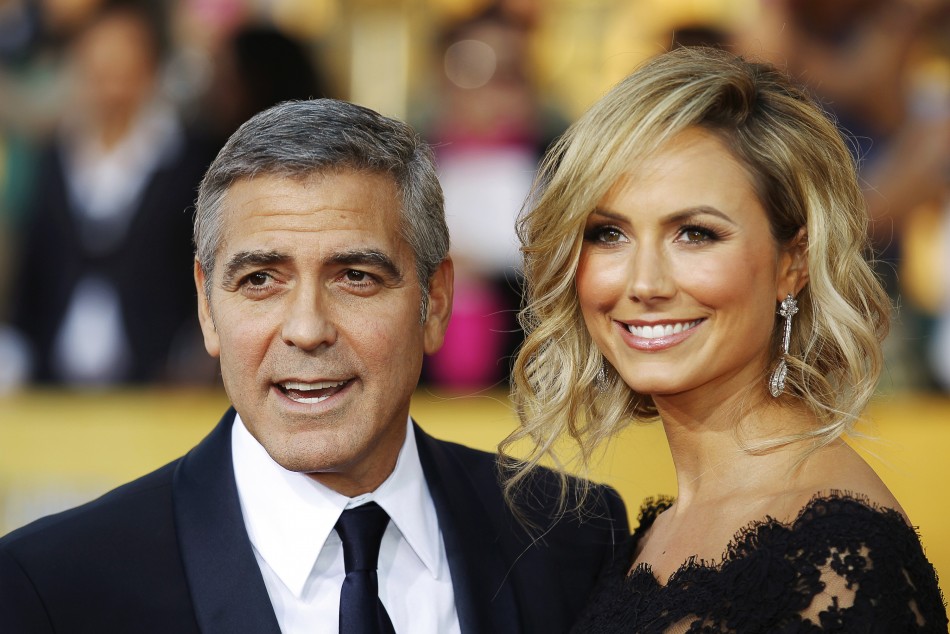 © Copyright IBTimes 2023. All rights reserved.