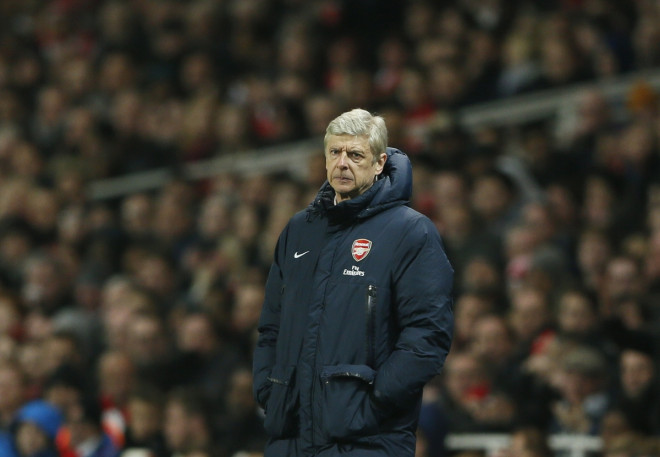 Former Arsenal manager George Graham claims the players lack energy and are not competitive enough, which he believes is the reason behind the Gunners' poor form in recent times.
The north London side are without a win in their last four league games, which includes a 3-0 defeat at the hands of Everton last Sunday. Despite the loss, Arsenal are still fourth in the table with 64 points. The Toffees are in fifth place and are one point behind Arsene Wenger's side with a game in hand.
Arsenal were at the top of the table for most part of the season. However, their recent form has seen them fight to finish this campaign in the top four, with just five games remaining.
Graham, who was in charge of Arsenal from 1986 to 1995, has slammed his former club for not being competitive enough.
"They are not competitive enough. At the beginning of big games there are usually tackles flying about, there's intensity about the play, there is energy about the play," Graham told talkSPORT.
"I don't see any energy, any competitiveness from the first whistle, and they have got to sort it out quickly. They seem to be plodding. Arsenal have always been famous under Wenger for their lovely slick passing and their attacking football, but I just don't see that nowadays."
"They are full of talented midfield players but, apart from [Aaron] Ramsey, nobody gets into the box," the former Gunners manager stressed.
Meanwhile, the Arsenal manager has admitted that his side's performance during their defeat to Everton at Goodison Park was not convincing. The Frenchman claims the Gunners did not deserve to win and expressed his disappointment after the north London club's poor display against the Merseyside club.
"Our performance was not convincing, defensively not offensively. Everton were better than us and deserved to win," Wenger told Arsenal's official website.
"It's a very disappointing result and a very disappointing performance, the two go together and we have to regroup, come back to basics and prepare well for our next game. I congratulate Everton on a convincing performance."