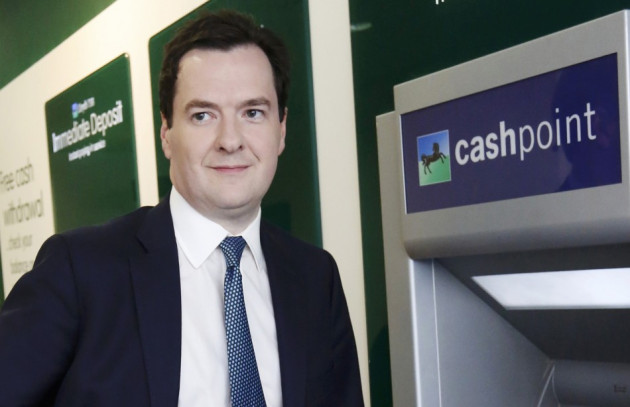 Britain is considering a break up the Royal Bank of Scotland's good and bad businesses and re-privatising Lloyds Bank, as Chancellor George Osborne finds the economy has emerged from "intensive care".
In his annual Mansion House speech, the Chancellor said the Treasury will look into splitting RBS, which is 81%-owned by the government after a 2008 bailout, into two separate banks. The risky investment banking arm would be separated from the mainstream retail and business lending arm.
Nevertheless, the final decision will depend on the Treasury's assessment that such a move would boost lending to British businesses and individuals, and accelerate RBS's return to private ownership.
Osborne ruled out the possibility of a near-term sale of RBS shares, as he would "only sell our stake in RBS when we feel the bank is fully able to support our economy and when we get good value for you, the taxpayer".
On Wednesday, Osborne said that he and other government leaders erred in their handling of RBS by not separating its ailing assets from its healthy ones years ago. RBS received £45.5bn ($71bn/€53.1bn) of taxpayer aid in late 2008.
Meanwhile Lloyds, which is 39% owned by the Government, is in a good position to be sold to private investors, according to Osborne.
However, Osborne noted that the Government has no "prefixed time scale or method of disposal" for Lloyds, which it rescued in 2009.
The Chancellor was optimistic about the state of the UK economy, saying Britain has "left intensive care" and is now moving "from rescue to recovery".
"Nothing better signals Britain's move from rescue to recovery than the fact that we can start to plan for our exit from government share ownership to private ownership," he added.
The UK's financial regulator is due to disclose that a number of big banks need to come up with a total of about £25bn of new capital by the end of the year. The vast majority of that sum is to be arranged by RBS and Lloyds, according to industry officials.