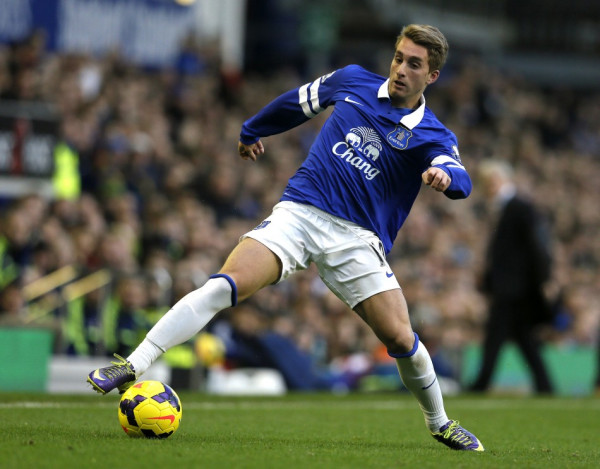 Arsenal midfielder Mikel Arteta claims that Everton youngster Gerard Deulofeu has found the best place to develop his skills in Roberto Martinez's side.
Arteta has a lot of in common with Deulofeu as he spent six-and-a-half years at Goodison Park and also moved abroad from the Barcelona youth team when he was young to play more regularly.
The Arsenal midfielder predicts a bright future for his compatriot and he has heaped praise on him after the youngster gave the Toffees the draw in their trip to the Emirates Stadium with a wonderful goal.
"Deulofeu is a really good player. He has a tremendous quality. He showed in Barcelona (in the second team last season) and in Everton he has found the ideal team to give a step forward in experience, quality and rhythm. It is a club that makes the things easier for the player and the manager likes to play good football. I wish the best for him," Arteta told Spanish radio station Onda Cero.
Deulofeu is on loan at Goodison Park from Barcelona and although he is struggling to get a place in the starting line-up he has scored two goals in the last three Premier League games.
Arteta admitted that the game against Everton was tough as the Toffees were their best opponents they faced so far this season.
"The draw was fair although we create more chances during the games. Everton are a tough opponent, probably the best side we have faced this season in the Premier League"
The Spaniard also praised Mesut Ozil, who scored the first goal of the game and is still the joint-highest assist maker in the League with Steven Gerrard.
"Ozil is a player that unbalances the games. He gives us many options. When he appears he can win a game in one second. Every day he is happier."
The 31 year old midfielder is cautious about Arsenal's options to win the domestic league but he believes that this season the Gunners have the right players to get it.
"The Premier league is very complicated. Every week we see that even the big clubs lost points. Now we have a very difficult calendar; with games every three days but we have talented players to keep the lead. We have to do rotations in the squad to be on shape."