Gerard Pique's girlfriend gets bombarded with Shakira's new song on the streets
People can now easily recognise Clara Chia Marti when she is out in public.
Gerard Pique and Shakira broke up several months ago, but their feud continues to escalate. In the latest development, it has been reported that the former footballer's new girlfriend, Clara Chia Marti, is being recognised on the streets and is being put in an uncomfortable situation thanks to the Colombian's latest single.
Last week, Shakira and Bizarrap released their collaboration titled "Music Sessions #53." For all intents and purposes, it is very clear that it is a diss track against both Pique and Clara Chia.
According to Marca, the 23-year-old woman encounters people who would sing parts of the song to her when they recognise her out in public.
In one part of the track, Shakira sings: "She has a good person's name, clearly [which is 'claramente' in Spanish, a play on the name Clara] it's not what it sounds like."
It is a very direct dig at the PR student, who is now believed to have been seeing Pique more than a year before he and the singer broke up.
El Periodico journalists Lorena Vazquez and Laura Fa said in their podcast that Chia tries to ignore the hecklers but it is very clearly an awkward and uncomfortable situation for her.
Everyone now knows her face especially since she and the former FC Barcelona defender have completely gone public since the summer.
The new couple continues to face the heat after a video recently resurfaced from August 2021 wherein Clara was seen walking around behind Pique while he was on a live Twitch stream. The video was taken from the house where Pique and Shakira lived with their children at that time. It is believed that the singer was travelling and Clara was staying in the house in her absence.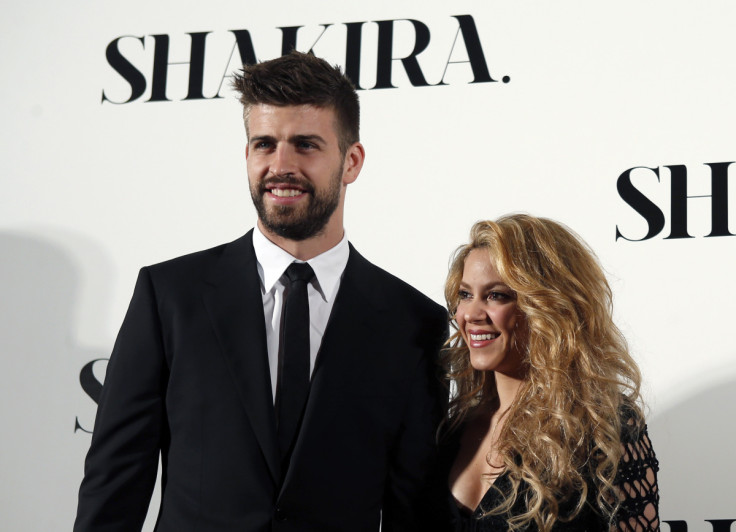 © Copyright IBTimes 2023. All rights reserved.