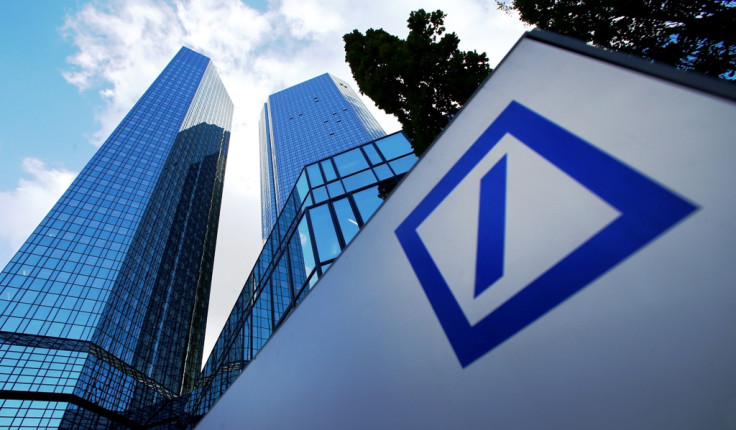 Germany's exports were down in August by 5.2% dropping to €97.7bn (£71.8bn, $110.3bn) which is the largest month on month drop since the financial crisis of 2009, reported the country's Federal Statistics Office.
Imports were also down by 3.1% to €78.2bn, which amounted to the biggest monthly drop since November 2012, while manufacturing was also down from July figures by 1.3%.
Economists are blaming weakness in China and a slowdown in other emerging markets including Brazil and Russia.
There are further fears that the unfolding diesel emissions scandal at Volkswagen could exacerbate the slump in German exports. The carmaker accounted for 17.9% of Germany's €1.1tn of export revenues last year.
More bad news transpired in the form of Deutsche Bank's announcement that it's preparing for a €6bn pre-tax loss for the third quarter.
The German lender said it now expects $8 billion in total charges as it puts aside litigation provisions, implements huge writedowns and impairment charges for its stake in China's Hua Xia Bank.
There was some relief later for market watchers as ratings agency Moody's changed the outlook for Germany's banking system to "stable".
Moody's said the change reflects the removal of uncertainty surrounding government support, after it introduced a banking resolution framework.
German banks have significantly reduced exposure to volatile asset classes like global shipping, commercial real estate, and structured credit exposures, said the ratings agency.