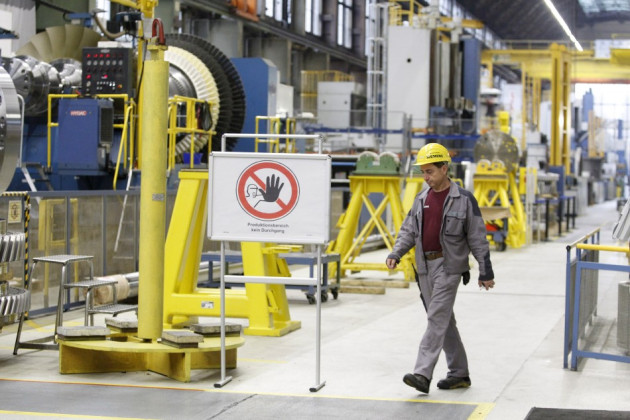 German business leaders grew more confident about the prospects for growth in the comings months even as the economic conditions around the Eurozone continued to weaken, a respected survey indicated Friday.
The Ifo Institute's monthly index of Business Confidence rose to a higher-than-expected 101.4 in November for the first advance in eight months, the Munich based research group said in a statement, well ahead of analysts' forecast of 99.5. The index of current business conditions was measured at 108.1 and the index for expectations came in at 95.2 - both firmly ahead of economists' forecasts of 106.3 and 93.2 respectively.
"Companies expressed slightly greater satisfaction with their current business situation," the Institute's President Hans-Werner SInn said in a released issued with the report. "They were also far less pessimistic about future business developments. The German economy isholding up in the face of the euro crisis."
"The unexpected rise in November's German Ifo survey provides some relief, but doesn't alter the big picture of near-stagnation in the euro-zone's 'growth engine'," Capital Economics' Jonathan Loynes told Reuters. "At these levels, the index is consistent on past form with positive but very weak GDP growth."
The single currency rose to a three-week high of $1.2913 against the US dollar after the report
Germany's Federal Statistics Office confirmed earlier Friday that Europe's biggest economy grew a meagre 0.2 percent in the three months ending in September even as exports advanced by 1.4 percent and private consumption grew by around 0.3 percent.
"The economy is currently influenced by a streaky overall picture that is likely to continue to darken by the end of the year," the Bundesbank said this week in its monthly economic report. "The uncertainties stemming from the sovereign-debt crisis are as much a concern as the mixed economic signals from other regions of the world."
The Ifo survey is based on a monthly poll of more than 7,000 German businesses.