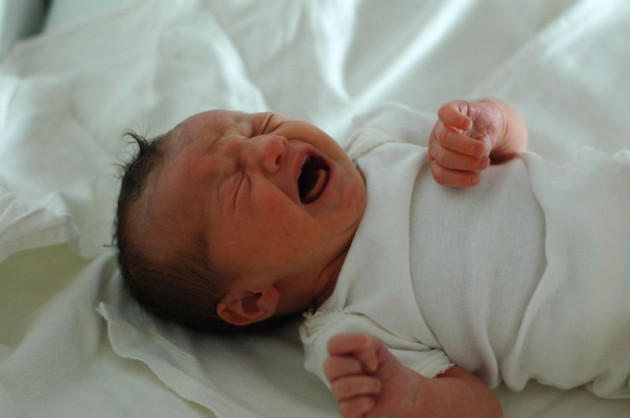 Germany has become the first country in Europe to legally recognise a "third gender", where the sex of a baby is not clear.
Lawmakers announced the third gender in August, saying the regulation would come into effect on 1 November.
The legislation means that parents of babies born without gender-defining physical characteristics will be able to register their child's sex as "undetermined" or "unspecified" on the birth certificate.
The law states: "If a child cannot be designated male or female, then they should be entered on the birth register without such a status."
The German ruling follows similar laws passed in Australia and New Zealand earlier this year. The two governments began allowing individuals to identify as intersex on personal documents.
According to the Intersex Society of North America, around one % of babies display some degree of sexual ambiguity. Between one in 1,500 and one in 2,000 babies born are ambiguous enough to require specialist attention.
Not far enough
Germany's new law aims to prevent discrimination against intersex people and those affected by medical conditions that mean their bodies do not conform to a male or female standard.
The decision to introduce the legislation was seen as a breakthrough for intersex people who have been subject to discrimination as a result of their undefined sex.
It has become common practice to perform surgery on an intersex baby to assign him or her a gender. A survey by the German Ethics Council found that many intersex people are against surgery and hormonal therapy before the age of consent and feel angry that surgery was performed on them before they were able to understand the consequences.
In 2007, a report showed there were at least 150 intersex babies born in Germany.
According to breitbart.com, a spokesman for the German Interior Ministry said: "A key aim of the new rule is to relieve parents of the pressure of having to decide a sex straight after the child's birth, and thereby agreeing overly hastily to medical procedures to settle the child's sex."
Silvan Agius, policy director at the group Equality for lesbian, gay, bisexual, trans and intersex people in Europe, added: "This is an interesting move but it doesn't go far enough. Unnecessary surgeries will likely continue in Germany with devastating consequences ... we live in a world where having a baby classified as 'other' is still considered undesirable."