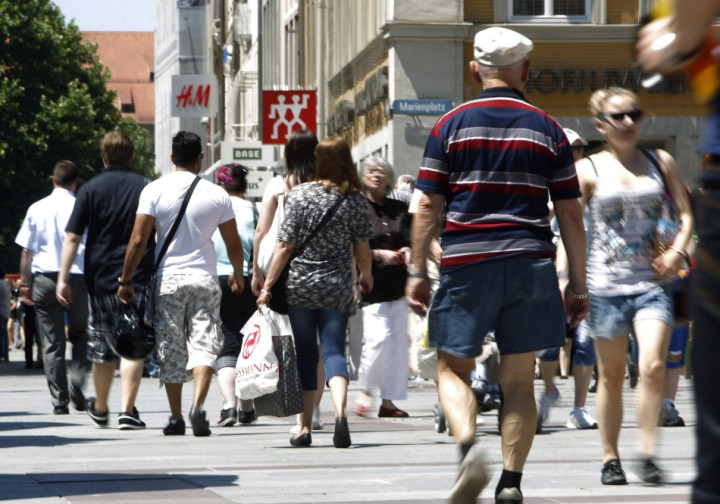 Germany's retail sales grew in March by 0.8 percent month-on-month, according to the Federal Statistics Office (FSO), bouncing-back from a decline the previous month and at odds with other negative data about the state of the country's retail sector.
Unemployment in the eurozone's biggest economy is at a 20-year low, wages are rising, and inflation is down at 2 percent, boosting German purchasing power.
February retail sales in Germany fell by 0.9 percent according to revised FSO data.
Across the year retail sales grew by 2.3 percent.
Two polls of economists by Reuters and Bloomberg had predicted a 1 percent rise in March, making the figure not as good as expected.
Recent PMI data from financial researchers Markit said retail sales were actually on the decline in Germany.
Market researcher GFK said its forward-looking consumer confidence index figure for Germany dropped to 5.6 in May from 5.8 in April, the second consecutive monthly dip and its lowest reading for the year.
The PMI data showed retail sales across the eurozone as falling at their strongest pace since the 2008 financial crisis.
Germany's benchmark DAX index rose 0.91 percent to 6,807.13 by 0827 GMT. The index has advanced around 11.6 percent so far this year.