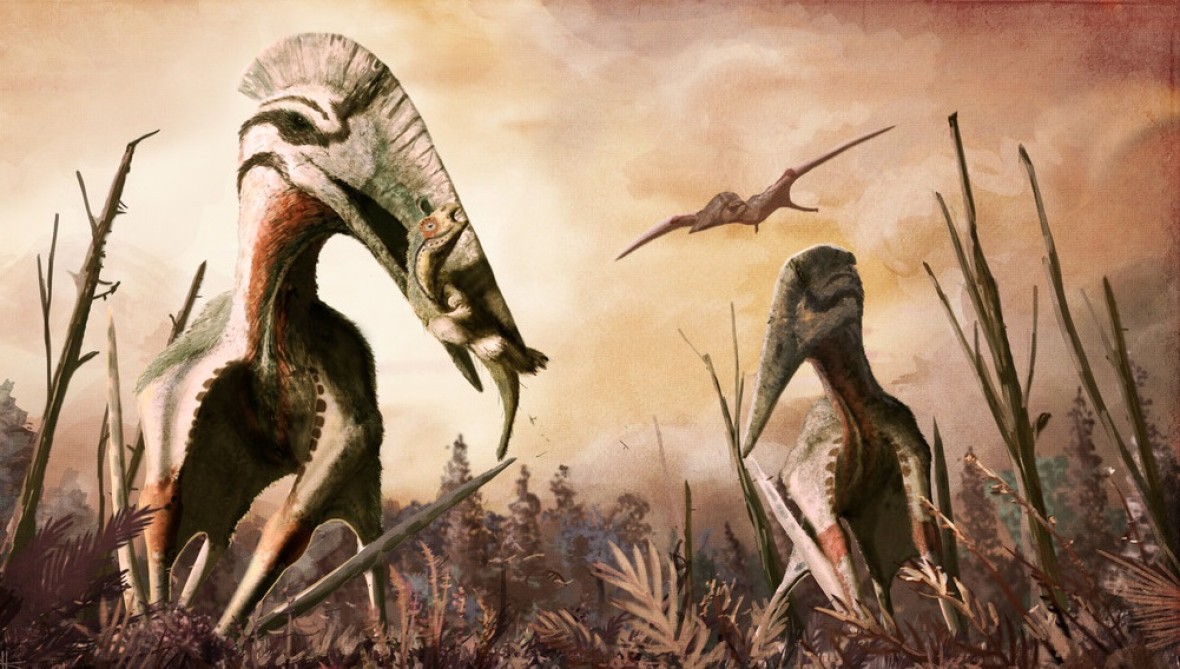 A neck vertebra from a pterosaur with a wingspan of more than 10 metres has been found in the Maastrichtian Sebeş Formation of the Transylvanian Basin in Romania. Hatzegopteryx is thought to have lived in the Cretaceous period about 70 million years ago.
The neck vertebra from the pterosaur Hatzegopteryx is 24cm across and has walls three times thicker than other closely related species. The fossilised bone suggests that this type of flying dinosaur had a short thick neck and was capable of eating much larger prey than previously thought.
Hatzegopteryx had a short, stocky neck that made it a ferocious predator, according to study authors Darren Naish of the University of Southampton and Mark Witton of the University of Portsmouth, who discovered the bone. They describe the findings in a paper published in the journal PeerJ.
"Azhdarchid pterosaurs include the largest animals to ever take to the skies with some species exceeding 10 metres in wingspan and 220 kg in mass," they write in the paper.
There are thought to be two main types of azhdarchid pterosaurs: those with a long, graceful neck, such as Arambourgiania philadelphiae, pictured above, and those with a short, powerful and robust neck, such as Hatzegopteryx. However, there are some azhdarchids that seem to bridge the divide, the authors note.
Pterosaurs with these different types of neck are thought to have been capable of attacking very different types of prey.
"The stout, thick-walled [neck vertebrae] of Hatzegopteryx, as well as its generally reinforced bones and wide jaws, seem better suited to tackling larger, more powerful prey, or for using greater force and violence when obtaining food, than azhdarchid species with thin-walled bones, long, gracile necks and narrow skulls," the authors write.
The more graceful azhdarchids are thought to have preyed on juveniles and hatchling dinosaurs, by comparison.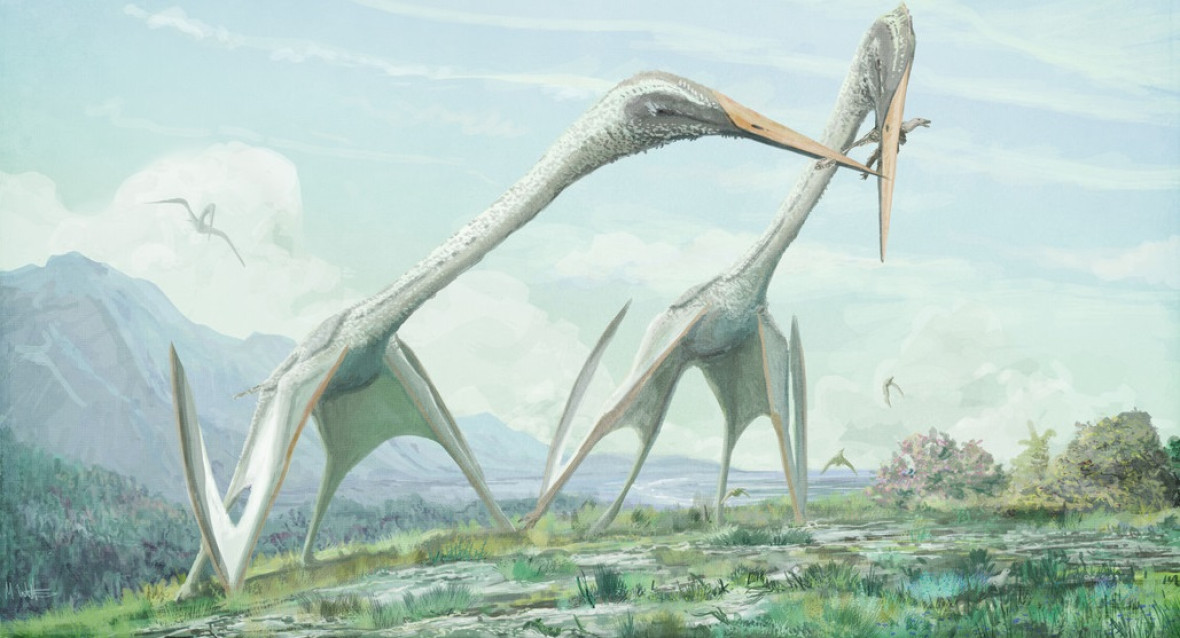 There is a lack of large land-based predators in present-day Romania from this period, meaning that Hatzegopteryx may not have been in much competition for the medium-sized dinosaurs it lived on.
"On the assumption that other aspects of Hatzegopteryx functional anatomy were similar to those of other azhdarchids, and with reference to the absence of large terrestrial predators in the Maastrichtian of Transylvania, we suggest that this pterosaur played a dominant predatory role among the unusual palaeofauna of ancient Haţeg," the authors write.