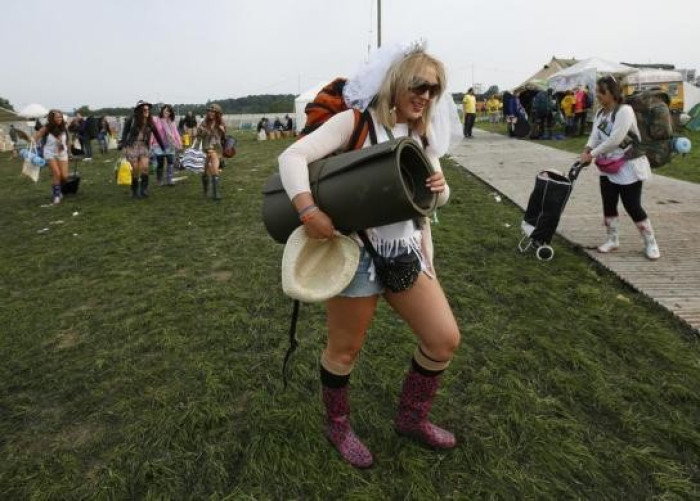 Festival-goers heading for Glastonbury in Somerset are advised to travel early, with the Met Office forecasting heavy showers for much of the weekend.
Anyone arriving on Wednesday or Thursday should at least be able to pitch their tent on dry ground, but might be advised to dig one of those run-off ditches as used on the nearby Levels back in January. Packing wellies, waterproofs and possibly an inflatable dinghy might also be a good idea.
However the news isn't all gloomy. There remains the chance of brief spells of sunshine throughout the weekend, and it probably won't be quite as bad as the notorious festivals of 1985 (the windiest), 1997 (the rainiest) or 2011 (the U2-ist).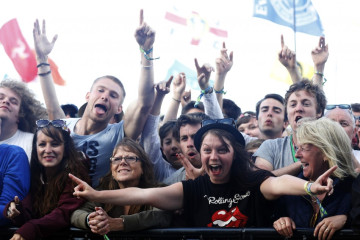 Besides, images of festival-goers diving in the mud have become as much a part of a British summer as Glyndebourne (who he? Ed), Wimbledon and England's footballers vaguely lobbing soft balls up in the box and then wondering why they're off home. It's well-known that most people brave the 200 mile traffic-jam that is the M4 not to see Kasabian or Arcade Fire - let's face it, who'd bother driving the car out the garage to see Elbow - but to be seen.
The Great Glastonbury Mud Experience has become one of those essential rites of passage for any self-respecting youth, the subject of more exaggeration and downright lies than you hear on any given day in the House of Commons.
This annual event serves a purpose, too. Not to actually cull the young (despite the endless comparisons to The Somme, there's usually a lack of mustard gas apart from the stuff emanating from Tom Jones's toilet); nor to showcase the best musical talent to be found on the planet (there's probably better music to be found down the lane in Shepton Mallet).
No, the festival exists so the rest of us - the old, the battle-hardened former attendees - can watch the entire thing in HD, from the comfort of our homes, without having to queue to get an overpriced bean-burger, sleep in a river, or walk the plank across a pit of human waste.
So enjoy the festival, young ones - and don't forget to tell us all about it when you return.
If you return.