Professor Stephen Hawking, one of the cleverest and certainly one of the most recognisable scientists on earth, is set to appear at one of the biggest rock venues on earth: Glastonbury.
Hawking, 73, author of "A Brief History of Time", whose life story won an Oscar for Eddie Redmayne in "The Theory of Everything," will speak to children about gravitational theory in the Kidz Field. The announcement that Hawking is to appear was made on the Glastonbury website.
The announcement provides an indication of the appeal both of Professor Hawking and physics, made more accessible not only by Hawking but also Brian Cox, Jim Al-Khalili and celebrities such as Dara O'Briain.
Hawking, who has been virtually paralysed by motor neuron disease for decades yet still rose to become one of the greatest minds in physics, continues to work as director of research at the Cambridge University Department of Applied Mathematics and Theoretical Physics, lecturing worldwide on subjects including black holes and the origins of the universe.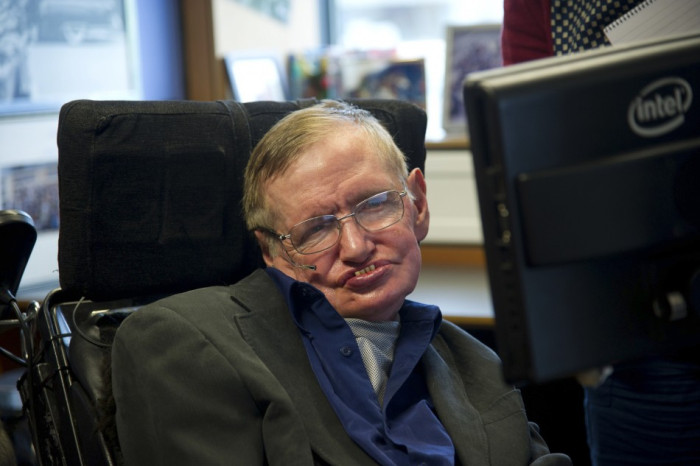 Recently he has warned about the dangers of attempting to contact aliens and about artificial intelligence, and made controversial comments about religion.
Having made appearances on The Simpsons (four times), Star Trek, and Comic Relief, as well as being sampled by Pink Floyd, Hawking has probably done more to interest children in science than anyone else.
Hawking even found time to console One Direction fans after Zayn Malik left, saying: "One day there may well be proof of multiple universes ... and in that universe Zayn is still in One Direction."
Also on the bill at Glastonbury '15 are The Who, Florence And The Machine, Pharrell Williams, the Foo Fighters and Kanye West. The announcement that the US singer would appear caused fury among some "Glasto" die-hards, and a petition to stop him appearing reached over 133,000.
It would probably be fair to say that Stephen Hawking's appearance will be a lot less controversial.