Married Man Didier Jambart Became Gay Gambling Sex Addict After Taking GSK Parkinson's Drug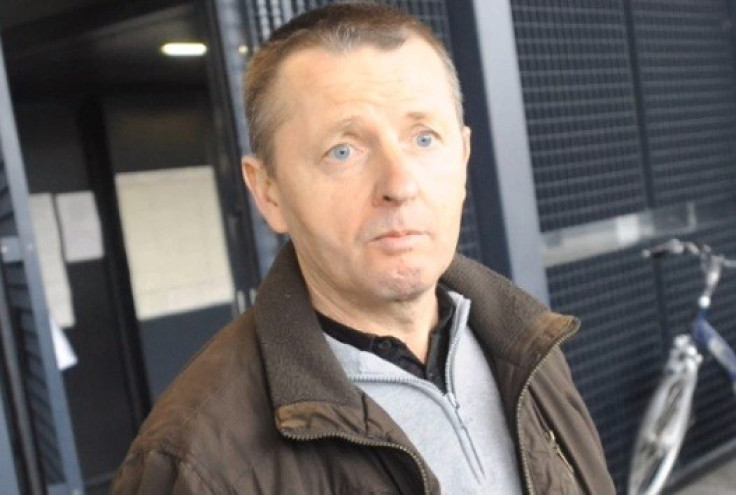 A married father from France turned into a gay sex addict who stole from his friends and family after taking a medicine for Parkinson's disease made by pharmaceutical giant GlaxoSmithKline.
In a landmark ruling, GSK was ordered to pay damages of €400,000 (£160,000) to Didier Jambart, who began taking Requip in 2003.
The medication caused severe side effects in Jambart. Over two years, he stole from friends and sold his children's toys to fund his gambling habit.
He advertised himself online for gay sex. He also lost €82,000 by placing bets online, a court in Rennes, France heard.
Jambart, 52, from Nantes, western France, had been a upstanding member of the community, a husband and a father before he started taking the medication.
He cried as the court ruled in his favour, after a lengthy fight to get compensation from GSK.
The British company had previously been ordered to pay €117,000, a decision which it had appealed.
"It's a great day. It's been a seven-year battle with our limited means for recognition of the fact that GSK lied to us and shattered our lives," Jambart said.
"I am happy that justice has been done. I am happy for my wife and my children. I am at last going to be able to sleep at night and profit from life ... [but] his will never replace the years of pain."
"Serious doubts"
While taking Requip, Jambart attempted suicide eight times and his risky sexual encounters resulted in him being raped.
Lawyers for Jambart said GSK did not put a warning on Requip's packaging about these possible side effects until 2006.
GSK's lawyer Jacques-Antoine Robert, said the company had "serious doubts" about Jambart's claims.
The instructions now read: "Some patients taking REQUIP get urges to behave in a way unusual for them. Examples of this are an unusual urge to gamble or increased sexual urges and behaviours. If you notice or your family notices that you are developing any unusual behaviours, talk to your healthcare provider."
Jambart told Ouest France: "I developed a hypersexuality which showed itself in the form of a search for pleasure with men and exhibitionism on the internet. My family didn't understand what was going on - me, a former councillor and bank manager."
Jambart stopped taking the medication in 2005 after he came across a website that determined a link between Requip and addictions.
"Requip is a good medicine. It offers undeniable solutions to people with Parkinson's disease. But the rules of the game must be transparent. Requip has undesirable effects and it is not honest not to say so.
"My life was hell. It still is because you cannot forget a catastrophe like that."
Uncommon side effects
Commenting on the ruling, a spokesman from GSK said: "Requip is a dopamine agonist, used to treat patients with the chronic and progressive neurodegenerative condition Parkinson's disease, for which there are only a small number of treatments available.
"It directly stimulates dopamine receptors in the brain and acts as a replacement for dopamine which is deficient in certain parts of the brain in patients with Parkinson's disease.
"Pathological gambling and increased libido and hypersexuality have been reported in patients treated with dopamine medicines. These reports are uncommon, when compared to the number of people treated with these medicines. Prescribing and patient information for Requip provides information on compulsive behaviours.
"It's important that patients talk to their doctor before deciding to stop or start taking any medicine. Anyone receiving treatment with a dopamine agonist, or caring for someone receiving this treatment, who notices unusual behaviours, such as new or increased gambling urges, increased sexual urges or other intense urges should talk to their doctor."
© Copyright IBTimes 2023. All rights reserved.