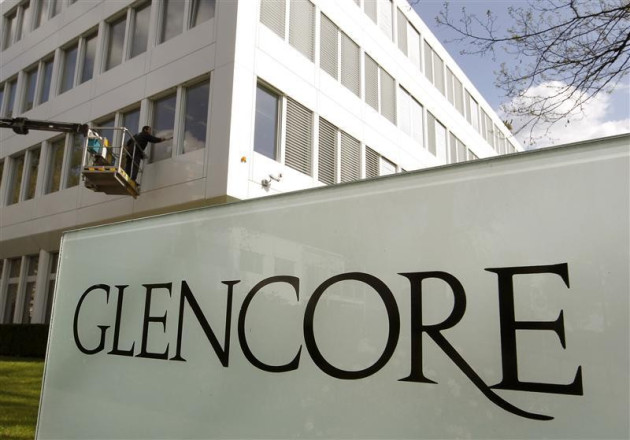 Commodities giant Glencore will be sticking to its initial bid terms for Xstrata when investors vote later this week, despite its biggest opposing shareholder Qatar Holding demanding a better deal, say un-named sources cited by Bloomberg.
Glencore currently owns 34 percent of the world's fourth-largest mining group Xstrata and is looking to buy out the rest of the company in a deal worth $33bn.
Glencore offered the Qatar sovereign wealth fund $26.4bn for the rest of Xstrata but Qatar has thrown the deal into doubt after it released a statement demanding better terms, despite agreeing to an offer previously.
Qatar demanded that the offer should be raised to 3.25 Glencore shares for each of Xstrata's. This is a big change from the existing offer of 2.8 Glencore shares for each of Xstrata's.
According to the unnamed sources, Glencore didn't hold negotiations with Qatar Holding and none are scheduled for the immediate future.
Qatar has quietly built an 12 percent stake in Xstrata since February this year, which now amounts to $4.3bn.
Qatar had 66.6m shares on the day Glencore announced it was considering an offer for Xstrata, on February 2 this year.
Since then, Qatar Holding bought nearly five times as many shares in Xstrata, with derivatives and options, which boosted its stake to 10.98 percent, worth 311 million shares.
The Qatari sovereign wealth fund's role is vital for the Glencore / Xstrata merger as Glencore's bid, because under the voting structure, known as a scheme of arrangement, only 16.48 percent of Xstrata shareholders can block the transaction.
This, however, excludes Glencore's 34 percent holding in Xstrata.
The same unnamed source says that while Glencore is not looking to change the monetary terms of its proposal, it is however considering "returning with an offer structured as a more conventional takeover should the current plan fail this week."
This in turn would reduce the level of acceptances needed to complete a deal to more than 50 percent, compared with 75 percent using a scheme of arrangement.
The news that Glencore will not sweeten its proposal despite the well documented opposition from shareholders may hint at a deal collapse.
Only last week, Qatar Holding, confirmed it would vote against the current terms on 7 September and other shareholders, such as Standard Life and Schroders, which hold 2.9 percent of Xstrata between them, have already voiced dissent and will vote against the deal going ahead if Glencore doesn't boost its all-stock agreement.
Shares in Glencore are trading mostly flat at 381.85p as of 1045 GMT but are up by 15 percent over the last three months.
Xstrata stocks are also virtually flat at 955.00p but are up 9 percent over the same three month period.