Global Crude Oil Futures Rise on Higher US Demand and African Supply Disruptions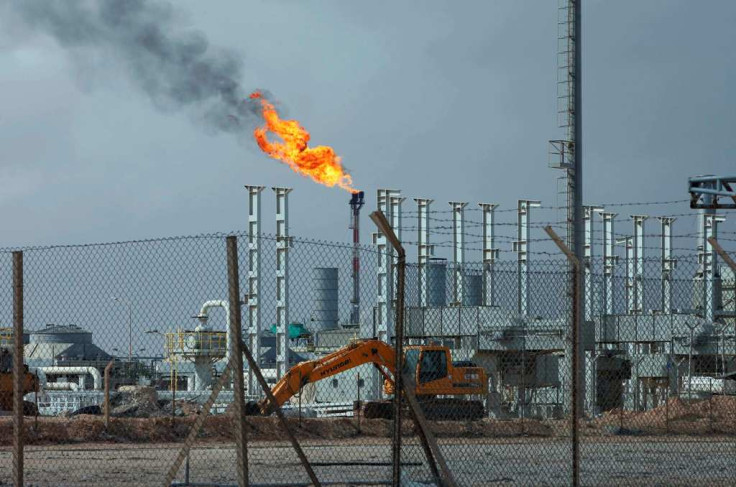 Global crude oil futures rose this week on rising demand and falling inventories in the US and amid supply disruptions in Africa.
February US crude oil contract gained 77 cents, or 0.8%, to finish at $100.32 a barrel on 27 December and prices rose 1% for the week.
February Brent contract inched up 20 cents, or 0.2%, to finish at $112.18 a barrel on 27 December.
US crude oil stockpiles dropped 4.7 million barrels to 367.6 million barrels in the week ended 21 December, the Energy Information Administration said on 27 December.
Traders and analysts polled by The Wall Street Journal had predicted stocks to fall by 2.2 million barrels.
Gasoline stockpiles fell by 600,000 barrels to 219.9 million barrels, against an average estimate of an increase of one million barrels.
Distillate stocks, which includes heating oil and diesel fuel, dropped by 1.9 million barrels to 114.1 million barrels, against expectations of a drop of 300,000 barrels.
Meanwhile, refining capacity utilisation rose 1.2 points to 92.7%.
The drop in gasoline and diesel stocks pointed to stronger-than-expected US demand. Gasoline inventories typically rise in the winter months as the cold weather keeps vehicles off the roads.
Much of the sudden heavy demand for diesel and gasoline could be coming from abroad, said Kyle Cooper, analyst at IAF Advisors in Houston. Official export numbers for December would be released in 2014.
US crude costs about $12 a barrel less than Brent, the international benchmark. As such, "the US refining industry remains at a very competitive advantage in relation to its global counterparts. Product inventories, largely, are still supported by very, very robust export markets," Cooper told WSJ.
Tim Evans, analyst for Citi Futures Perspective in New York told the newspaper: "The top-line numbers were basically bullish, bullish and bullish. A lot of the crude oil is being rapidly turned into product by US refineries."
African Supply
The first UN reinforcements have arrived in oil-rich South Sudan, where violent ethnic clashes are said to have claimed "thousands" of lives.
Elsewhere, Libya, which accounts for over 1.5% of global oil output, is producing just 250,000 barrels per day.
Protests for more regional autonomy and a lion's share of Libya's oil income have hampered oil production and exports from the country, which holds Africa's biggest crude reserves.
Around 85% of Libya's oil is exported to Europe and its biggest customer in the region is Italy.
© Copyright IBTimes 2023. All rights reserved.