July 2015 was the hottest month ever recorded on Earth. And 2015 is on course to be the warmest year, according to data from the the US National Oceanic and Atmospheric Administration (NOAA). In its monthly global climate report, NOAA said many countries and the world's oceans experienced heatwaves, with the Earth's oceans temperature also hitting record highs.
The heat hit hard in much of Europe and the Middle East. It was the hottest July on record in Austria, where records go back to 1767. An Iranian city had a heat index (the "feels like" temperature) of 74C (165F).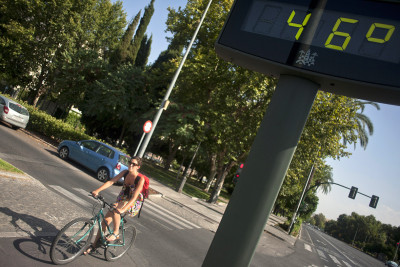 This July was the all-time highest monthly temperature in the records that date back to 1880. The seven-month average temperature of 58.43F (14.7C) is 1.53 degrees warmer than the 20th-century average and a sixth of a degree warmer than the old record set in 2010. "It just reaffirms what we already know: that the Earth is warming," said NOAA climate scientist Jake Crouch. "The warming is accelerating and we're really seeing it this year."
The record comes after NOAA and Nasa announced that 2014 was the Earth's hottest on record, a fact used by the White House and the United Nations to make the case for immediate action to combat climate change. Nine of the 10 hottest months on record have happened since 2005, according to NOAA. Twenty-two of the 25 hottest months on record have occurred after the year 2000. The other three were in 1998 and 1997.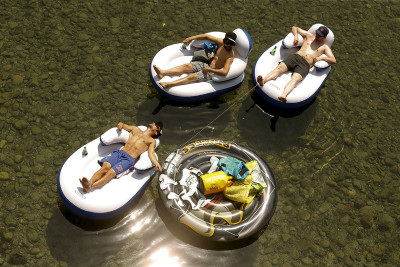 Scientists say these temperatures are caused by a combination of man-made climate change and a strong, near-record El Nino. An El Nino is a warming of the equatorial Pacific Ocean that alters weather worldwide for about a year. The oceans drove the globe to record levels. Not only were the world's oceans the warmest they have ever been in July but they were 1.35 degrees warmer than the 20th-century average.