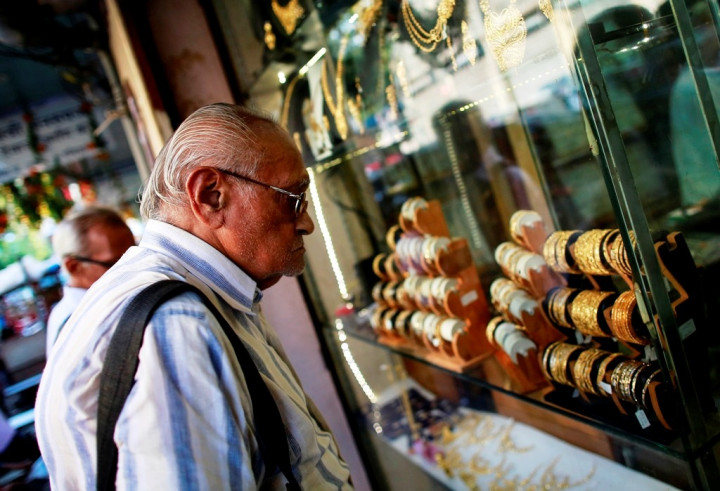 Gold prices pared gains after trading near their highest level in six weeks earlier today.
Spot gold was down 0.16% at 1012 BST after gaining about 0.3% to $1,251.90 an ounce earlier on 22 October. Prices hit $1,255.34 on 21 October, the highest since 10 September.
US gold futures shed 0.34% to $1,247.40 an ounce at 0947 BST.
The metal's safe-haven status was boosted earlier by concerns surrounding slowing growth in the world's second-largest economy: China.
Prices also drew support from the festive demand in No. 2 consumer India, where gold buying turns auspicious in the run up to the Diwali festival, celebrated on 23 October.
Bullion has gained over 3% this month, after shedding 6% in September following a rally in the US dollar.
Yuichi Ikemizu, branch manager at Standard Bank in Japan, told Reuters that gold's relative strength reflected the continued uncertainty in the global economy.
Diwali Demand
Time Clark, New York Securities' Perth-based adviser, told Bloomberg: "Indian buyers are likely providing additional support, taking advantage of the attractive price" during the Diwali festival season.
But "the run is looking like it will meet resistance at $1,250 to $1,260 short-term, in part due to Indian government gold tariffs imposed to assist in narrowing their current-account deficit."
India Import Curbs
Researcher CPM Group has estimated that the Diwali holiday accounts for about 20% of India's annual purchases.
India may consider re-imposing some import restriction curbs after Diwali as imports surged in recent months, Finance Minister Arun Jaitley told ET Now television, the Press Trust of India reported on 20 October.
Gold imports into India rose to $3.8bn (£2.4bn, €3bn) in September from $2bn in August, as buyers rushed to boost stocks ahead of the Diwali festival.
New Delhi raised import duties on gold thrice in 2013, to a record 10%, and imposed restrictions tying purchases to exports, to reduce the country's trade deficit.