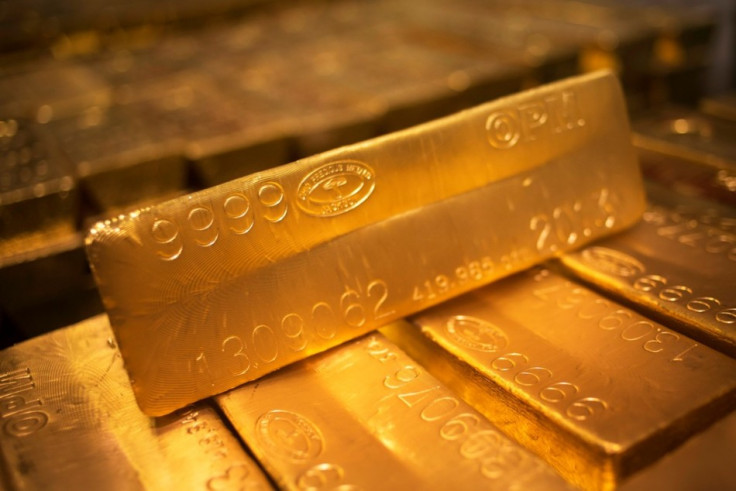 Gold prices are set to climb higher next week as downbeat US labour market data points to sluggish economic growth in the world's largest economy, boosting the precious metal's safe haven status.
As many as 20 of 26 analysts polled by a Kitco Gold Survey said they expected gold prices to go up. Five predicted that prices would drop while one analyst forecast prices to remain unchanged.
Earlier in the week, government data showed that America added 148,000 jobs in September, far fewer than analysts had expected.
The unemployment rate fell to 7.2% in September, down from 7.3% in August, suggesting that the US economy is recovering, albeit at a slow pace.
Consequently, market participants the world over are likely to continue seeking refuge in gold.
"We have long argued that a still-fragile and feeble [US] economy would weigh against early tapering -- and believe the [US Federal Reserve] will postpone cutting back in its monthly bond purchases until next spring or beyond. As a result, we expect the metal's price will continue to be data driven . . . and we expect data to be pro-gold, showing a weaker-than-hoped for economy," said Jeffrey Nichols, managing director of consultancy group American Precious Metals Advisors.
UniCredit Research said in a note to its clients: "After plummeting in the first half of the year, gold has transitioned into a consolidation phase. However, during the price weakness demand was down sharply only in the US and Europe, while demand in China rose strongly. Support is also coming from the current USD weakness."
UniCredit added: "Another very positive factor for the price of gold is the still extremely expansive policy of the Bank of Japan. However, in terms of the Fed, delayed does not mean cancelled, and we assume that in the coming months it will again discuss tapering its bond purchases. Above and beyond that, real US bond yields are still relatively high. For 2014 as a whole, we expect gold to average USD 1,440 per troy ounce."
The Fed's FOMC will meet on 29-30 October and the central bank will put out a statement detailing its monetary policy at the end of the two-day meeting.
Spot gold inched up 0.4% to $1,351 an ounce on 25 October. Prices were down 0.4% a week ago, reflecting a lack of confidence in the US government.
US gold futures for delivery in December finished $2.20 higher at $1,352.50 an ounce, accoring to Reuters data.
Prices hit a four-week high on 24 October following lower-than-expected US jobless claims data.
Gold prices have shot up by about 8% in less than two weeks on the back of weak US economic data and the 16-day US government shutdown.