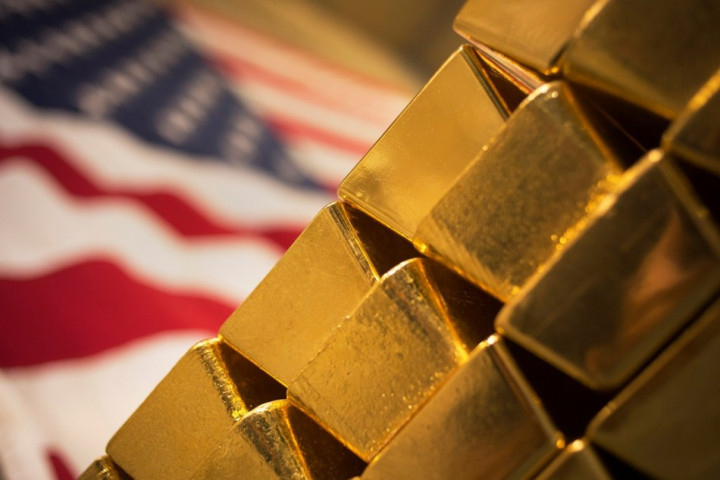 Gold prices dropped, reversing most of the gains made just after the US Federal Reserve's unexpected stimulus decision, on concerns that the Fed could start tapering its $85bn bond-buying stimulus from October.
Spot gold fell 2.8% to $1,333 (£832.14, €985.73) an ounce on the final trading day, after surging 4.5% to $1,366.90 on 18 September, the day the Fed announced it would stay the course and not start paring back its monetary stimulus.
For the week as a whole, gold rose 3%, logging its strongest weekly percentage gain in over a month.
US gold futures for delivery in December hovered at $1,332.50 an ounce, Reuters data showed.
Gold prices were pulled down after St Louis Fed President James Bullard said that the US central bank could cut back on its massive asset buys after the October meeting of its policymakers, provided economic data pointed to a stronger US economy.
"Though the Fed didn't deliver the widely expected tapering, investors are convinced that this move is only postponed," said Alexander Zumpfe, a trader at Heraeus Precious Metals. "That obviously weighs on fresh [gold] buying interest."
The news provided market players with some relief and fuelled a rally in gold prices.
India Crisis
Meanwhile, India, the world's top gold importer, is expected to resume gold buying next week after a two-month pause.
The Indian government and banks have arrived at a consensus on how the new import rules should work, reported Reuters.
However, monthly and annual imports will still be lower, aiding the government's efforts to control the current account deficit.
India imposed restrictions on gold imports and hiked the duty on gold three times this year to narrow its widening trade deficit.