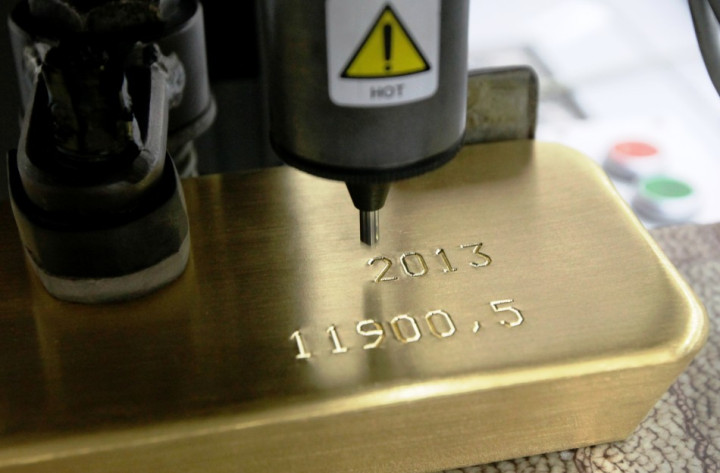 Gold prices have again risen on renewed buying interest, stirred up by US budget fears and the uncertainty surrounding the future pace of the Federal Reserve's monetary stimulus.
Spot gold rose 1.2% to $1,339 (£829.92, €990.60) an ounce on the final day of trading. Prices dropped 2.8% a week ago on concerns that the Fed could start tapering its $85bn bond-buying stimulus programme from October.
US gold futures for delivery in December hovered at $1,339 an ounce, Reuters data showed.
Time is running out for US politicians to decide how to continue funding the government which would shut down on 1 October if the Republicans and the Democrats fail to reach an agreement.
In September 2011, gold prices rocketed to an all-time high of $1,920 an ounce, partly because of the first US debt ceiling crisis, which was resolved at the very last minute.
The Week Ahead
Gold prices are forecast to rise next week, according to a survey.
As many as 11 out of 19 analysts polled by the Kitco News Gold Survey expect prices to go up next week.
The ongoing US budget drama, the prospect of downbeat nonfarm payrolls data and the confusion surrounding the outlook of the Fed's stimulus programme could push up gold prices, said Sean Lusk, director, commercial hedging division, at Walsh Trading.
Markets in China will be closed next week for the National Day Golden Week holidays. This will prevent prospective gold buyers in the world's second-largest gold market from making purchases.
India, the world's top gold importer, resumed gold buying after a two-month pause after the government and banks arrived at a consensus on how new import rules should work.
Haresh Soni, chairman of the All India Gems and Jewellery Trade Federation, told Reuters he expects "consignments [stuck] at [Indian] airports to get cleared by early next week".