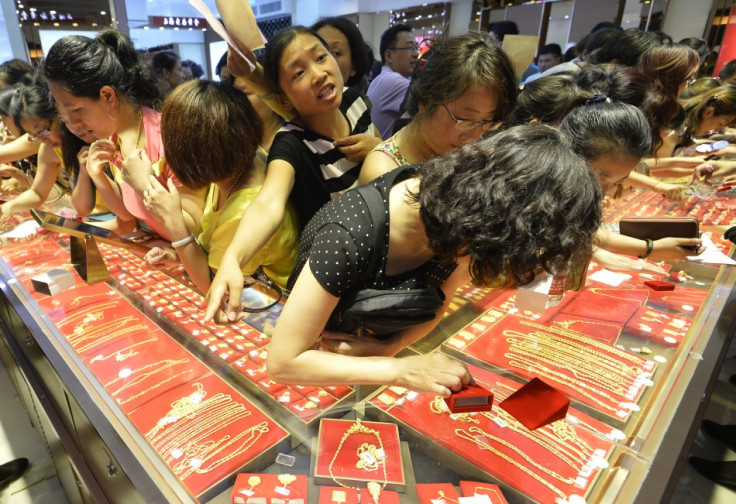 Gold prices ended at a one-month high this week after the markets were calmed by US Federal Reserve chief Ben Bernanke's comment that the Fed would maintain its monetary stimulus if US economic growth misses the central bank's expectations
Spot gold hovered near $1,295 (£848.51, €985.92) an ounce, up 0.8% at the end of the week. US gold futures for August delivery settled at $1,292.90 an ounce, up 0.7% on 19 July and 1.3% at the end of the week, Reuters reported.
Gold prices fell by about 1% on 17 July after Bernanke said he still expects the Fed to start paring its $85bn bond-buying programme later this year, but stopped short of revealing when the planned reduction will take place.
Prices rose thereafter as market participants digested the Fed chief's testimony to the US Congress.
Bernanke said this week the Fed's asset purchases would "depend on economic and financial developments, but they are by no means on a preset course". The Fed could "increase the pace of purchases for a time" if the US labour market outlook weakens or if inflation does not appear to be moving toward the central bank's 2% target, he added.
Outlook Bearish
The outlook for gold prices remains bearish even with the concern surrounding near-term physical supply, Societe General SA said. Rallies in prices are still spurring sales, UBS AG said.
Credit Suisse predicts an average price of $1,150 in the third quarter of 2014 and Goldman Sachs forecasts prices will hit $1,050 by the end of 2014.
There are signs of strengthening demand for the yellow metal from China to Japan, a Barclays report said. Japan's largest gold retailer Tanaka Kikinzoku Kogyo said sales rose threefold in the second quarter, exceeding its purchases for the first time in a year.
Gold buying in India, the biggest consumer of the precious metal in 2012, has slowed down owing to government controls on imports. India's wider trade gap in April was due to a surge in gold and silver imports that month. The gold rush widened India's trade deficit by 72% to $17.8bn.
The demand for physical gold helped push up July futures on the Comex in New York above the August contract, Bloomberg reported.