Golden Dawn vs PAOK Fans: Uproar over Albanian Player Ergys Kace Sparks Thessaloniki Clashes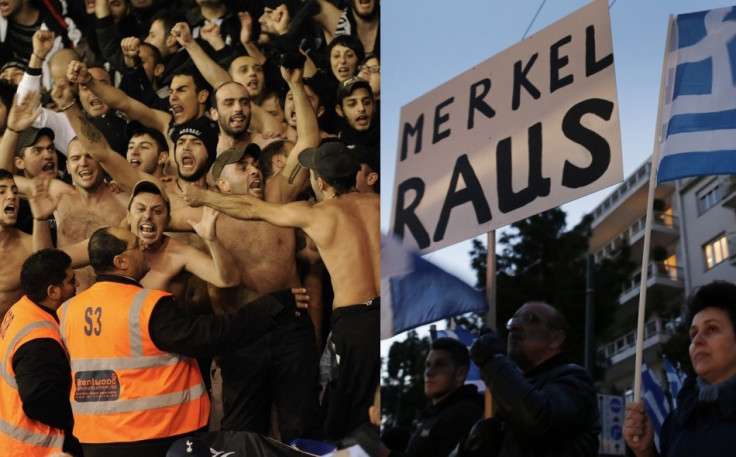 Dozens of fans of Greek football club PAOK have stormed the headquarters of neo-Nazi Golden Dawn party in Thessaloniki after the far-right group made a provocative comment on the club's Albanian player Ergys Kace.
Dozens of young bikers threw stones, bottles and firecrackers at the offices of the ultra-nationalist party in the northern Greece city. Clashes erupted between Golden Dawn members and fans of the football club, but police intervened arresting the PAOK supporters. No one was injured in the attack.
The assault was in retaliation for Golden Dawn's inflammatory statements against 20-year-old Ergys Kace.
The Albanian international had posted a photo on Facebook supporting a Kosovan militant group.
The picture shows the midfielder wearing a t-shirt of the UCK, the Albanian abbreviation for the ethnic-Albanian paramilitary organisation the Kosovo Liberation Army. The Thessaloniki club had demanded Kace explanation for the picture. "Those who know me know my character and know that I do not (support) the UCK. I respect Greece," Kace wrote. He has since erased his Facebook account after an uproar in the Greek press
He faces a possible fine or even being kicked off the team. The UCK sought the separation of Kosovo from Yugoslavia during the 1990s and members of the group have recently made provocative statements claiming parts of Western Greece belong to Albania, which have been criticised by the Greek government.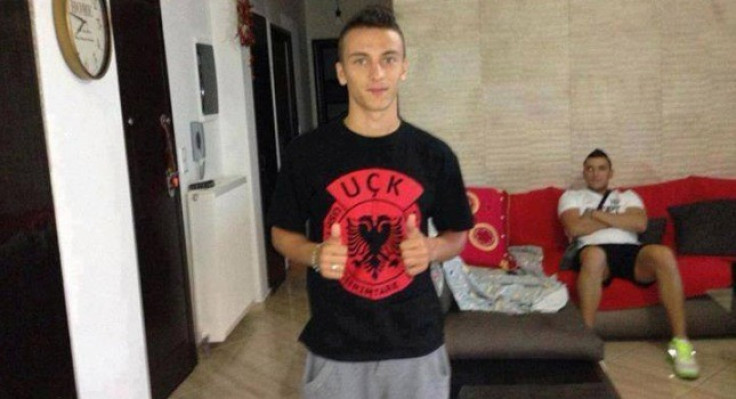 © Copyright IBTimes 2023. All rights reserved.