During a press event held in Los Angeles, Google has announced the latest update to its Android operating system, bringing with it more parental controls.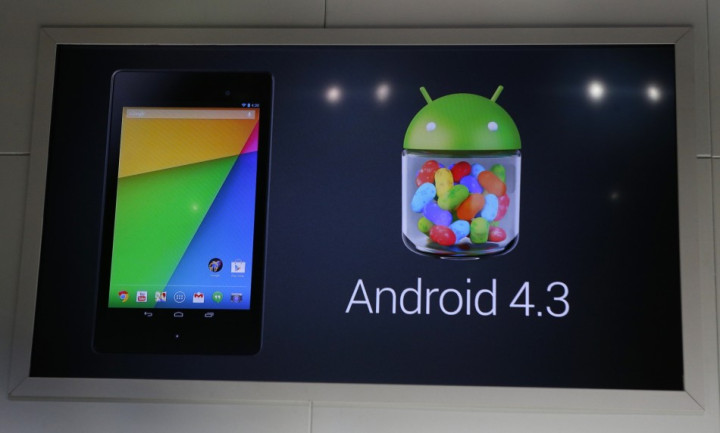 Android 4.3 (codename Jelly Bean) was launched alongside the updated Nexus 7 tablet which will be the first device to run the updated operating system.
The most interesting new feature will allow owners of the devices running the software to place custom restrictions on other user profiles. Multi-user accounts were added to Android in the 4.2 upgrade but the added functionality of the latest version means parents can restrict what apps their children use.
More importantly Android 4.3 will allow parent's to set a restriction in those accounts blocking in-app purchases. If their child plays an Android game, they will only be allowed to access sections of it where in-app purchase prompts do not appear. This feature will likely be a relief to some parents following a series of high-profile stories in which children ran up credit card bills by repeatedly making expensive in-app purchases.
Google provided a video, with several Android game developers explaining the new feature:
Open GL ES 3.0
Games are also getting an overhaul courtesy of OpenGL ES 3.0, a high-end smartphone graphics engine which Android 4.3 will support. Google showed games such as Prince of Persia 2 running on devices using the latest software and pointed to optimisation such as added light and reflection effects and finer graphical details.
Also new on Android 4.3 is Bluetooth Smart Energy support, effectively a newer, more energy efficient standard of conventional Bluetooth that won't drain your devices battery so much. This is increasing becoming important in the fitness/wearable technology category.
Netflix subscribers will also appreciate Android 4.3 as it allows the video-on-demand app to stream in all its Full HD 1080p glory.
Other optimisations including an autocomplete function on your smartphone's dialpad and improved text input.
As well as shipping with the new Nexus 7, Android 4.3 will roll out from today on the Nexus 4, Nexus 10, original Nexus 7 and the Galaxy Nexus smartphone. It will also come to the Google Editions of the HTC One and Samsung Galaxy S4 "very soon."