Google executive chairman Eric Schmidt has allayed rumours about tension between Samsung and Google, as well as predicting that Android will hit one billion users in the next six to nine months.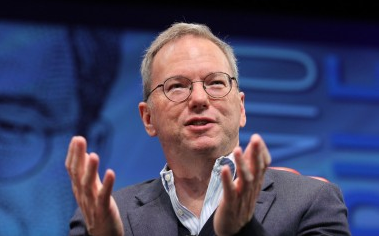 Speaking at the Dive Into Mobile conference, Schmidt dismissed rumours surrounding Google's relationship with South Korean electronics giant Samsung.
As reported by The Wall Street Journal in February, the two companies were believed to be at odds over the revenue generated by Google's advertisements on mobile devices. As Samsung manufactures an enormous 40 percent of the devices which use Android, it was believed the company was trying to negotiate for a percentage of Google's ad revenue.
However, Schmidt said that Google's relationship with Samsung was "very healthy" explaining that "the Samsung relationship has turned out to be a defining one."
Schmidt also speculated that before the end of 2013, the global number of devices using Android would cross the one billion mark. Listing some of the operating system's more impressive statistic, Schmidt said: "[Android was used by] 320 operators [in] 160 countries [with] 700,000 apps in the Play Store, and 1.5 million sales/activations of Android every single day.
Cross a billion
"We'll cross a billion towards the end of this year. That gives you a sense of the reach. Android is the primary vehicle of smartphones -- we'll quickly get to the $100 price point, which is the key for those next five billion people looking to get connected."
Talking about the Asian smartphone market, where cheaper devices are favoured, Schmidt speculated that Android could see two billion global users:
"We'll cross one billion Android devices in six to nine months. In a year or two, we'll hit two billion. And the way that's going to happen is with the debut of low-end devices from manufacturers, primarily in Asia. If low-end smartphones are inexpensive now, imagine just how inexpensive they'll be a few years from now. And that's how we're going to hit the next billion devices."
Schmidt also teased that the new products in development by Motorola would be "phenomenal". Google purchased Motorola for £7.9bn last May, though no specific details of what the company has been working on have been revealed.
Wait and see
Schmidt added that consumers would have to "wait and see" what Motorola has been building, telling people to "think of it as phones-plus."
In relation to one oft he company's most talked-about products, Schmidt said Google Glass would be made available to "early Explorers" in the next few days. Early Explorers are the 2,000 attendees from Google's I/O conference in 2012 who pre-ordered Glass for $1,500 (£975).
The wearable computer is expected to launch to consumers between October and December of this year, with specifications for the prototype model already revealed by Google.