Microsoft is on the verge of seeking and being granted a German patent injunction that would see access to Google Maps banned throughout the country.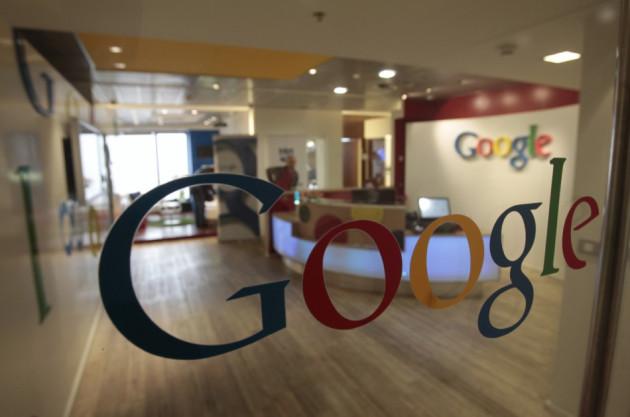 The potential block - which would make Google Maps inaccessible through smartphones, tablets and desktop computers - centres around a patent infringement case between Microsoft and Google, plus its Motorola Mobility subsidiary.
Intellectual property expert Florian Mueller reported that Google and Motorola were told this week "in no uncertain terms" that Judge Dr. Matthias Zigann of the Munich I Regional Court intended to hold them liable for infringement on Microsoft's EP0845124 patent.
Relating to a "computer system for identifying local resources and method thereof," the patent was granted to Microsoft in August 1995 and covers the combination of search results with mapping data, one of Google Maps' main features.
The mapping app appears on all Android devices, but manufacturers Samsung, HTC and LG have all recognised that the technology is patented to Microsoft and pay royalties to the computer giant for use of it.
Google could follow suit, but instead denies that Microsoft holds patents that Google Maps infringe, while Motorola is yet to enter into a license agreement with Microsoft.
Google may soon reconsider however, as its own counsel told the court this week that the company would "suffer irreparable harm" if it was forced to shut down its mapping services in Germany because customers would move to rival services (such as Microsoft's Bing or Nokia Here) and may never return.
Granted
If Microsoft were to be granted the injunction - a decision that will be made in approximately two months - the country-wide block would affect the Google Maps Android app and web browsers providing access to Google Maps.
Mueller says: "In order to comply with the injunction that looms large, Google would have to disable access to Google Maps from computers using a German IP address, discontinue shipping the Google Maps Android app in the German market, and distribute web browsers in Germany only if they block access to Google Maps in a way comparable to Internet filters used for the purpose of parental controls."
Microsoft originally sued only Motorola Mobility and its German subsidiary over the use of Google's Maps app, and at a first hearing held in October, 2012 Motorola denied knowledge of how Google's application worked. In response, Microsoft adjusted its complaint to accuse Google Inc of infringement.
Separately, Motorola Mobility is engaged in a patent infringement battle with Microsoft over the use of the former's patents relating to the popular H.264 video codec; at stake is Microsoft's ability to sell the Xbox 360 in Germany.
At the same time, Microsoft is accusing Motorola of using its ActiveSync smartphone technology in the US without permission, and is wanting its handsets banned from sale.