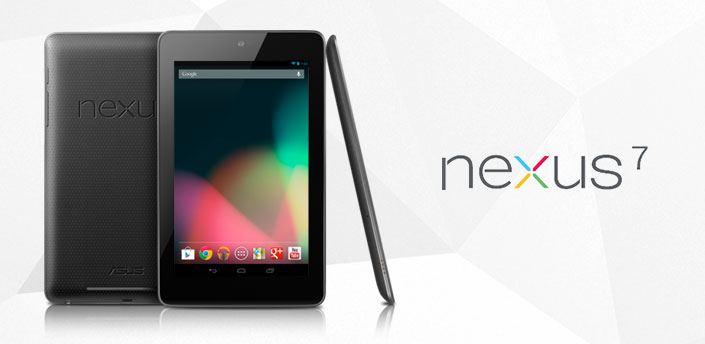 The Google Nexus 7 tablet is poised to go on sale on the high street on 27 July, while Asus confirmed IB Times UK on Friday that online orders have started shipping through retailers - eBuyer, HMV, PC World and Currys. Nevertheless, multiple retailers are reportedly running out of stock, thanks to the overwhelming demand for Google's debut tablet release.
According to PC World, GameStop has already taken Nexus 7 off the order page from its website. Adorama and Staples have also run out of stock and are awaiting the arrival of further shipments from Google.
Earlier, Asus has told IBTimes UK: "They will go on shelf as of 27 July, but online can start shipping as soon as they have booked their stock in."
A second Asus spokesperson told us: "We can confirm that the devices have started shipping online today [13 July] on Ebuyer.com. Other retailers will be able to sell online from next Tuesday [17 July]."
Retailers had started taking pre-orders for the elusive 7-inch tablet that was announced in late June since 13 July, while GameStop reportedly sold a few stock pieces to prospective buyers through their online store. One GameStop sales representative in New York said he was unsure about when the second wave of Nexus 7 tablets would actually arrive, hinting it might actually take a few weeks.
When enquired, a GameStop spokeswoman declined having any knowledge about the reason for shutdown of the order page. She later said that additional shipments were on their way for delivery by 7 August.
Meanwhile, Adorama a retail outlet in New York, tweeted on Friday afternoon that the Nexus 7 tablet had been sold out, and it awaited further shipments based on orders received. With the first batch of shipments already out of stock, Adorama has posted an update on its website revealing a tentative shipping date for around mid-August.
"New item available for pre-order. You may place this on order now and it will be shipped on a first come first serve basis. We do not charge your card until we actually ship the item to you. Tentative shipping date is mid August limit 2 per customer!" reads the message on Adorama's website.
Staples has updated the status message on its website stating that the next batch of shipments is expected to arrive between 14 July and 18 July. Staples had earlier stated it would start delivery of Nexus 7 between 12 and 17 July for all orders placed by 11 July. Staples promised that the delivery period is pegged between one to three days from the time of receiving orders.
According to Reuters, Sam's Club, the warehouse chain owned by Wal-Mart Stores Inc, and Staples have listed the device as being out of stock on their websites since Friday. On the contrary, Office Depot's online store continues to offer the elusive tablet device for sale through Friday afternoon.
Google Executive Chairman Eric Schmidt, addressing the media on Thursday at the Allen & Co conference in Sun Valley, stated there was "immense demand" for the Nexus 7 in the initial days of the tablet's release leading to shortage of stocks across retailers. Consequently, the company's shares have mustered a gain of 1.1 percent to $576.52 per share, buoyed by an aggressive market rally in US.
Alternative Sources: When and where to get the Google Nexus 7 tablet?
Google Play Store
Prospective buyers may order the tablet directly from Google through Google Play Store, which is currently selling both the 8GB and 16 GB storage models priced at $199 and $249 respectively. Google has committed a delivery period of one to two weeks after receiving the orders. You should note that the 8GB Nexus 7 model is currently available only through the Google Play Store in the UK.
Office Depot
Prominent retailers selling the Nexus 7 tablet include the Office Depot that has listed the 16GB Nexus 7 for pre-orders. Similar to Google's commitment, Office Depot is also offering a delivery time frame of one to two weeks.
B&H Photo and Video
Some other online retailers have insisted that the delivery will only start in August, although pre-orders are available. B&H Photo and Video's website had proposed to start shipments on 15 August, but the latest developments leading to supply shortages have pushed its delivery date back to 1 September.
Best Buy Canada
Best Buy Canada is receiving orders for the 16GB Nexus 7 for C$259 (US $254) on its website, while the product is expected to reach its warehouse on 10 August. Futureshop Canada also promises the same shipment date.
Where to Buy in the UK?
"Nexus 7 8GB is available for £159, while the 16GB version is £199 and enables consumers to keep even more of their content close at hand -- even when they're not online," Asus said in a statement to Pocket-lint.
"It will be available via ASUS' broad range of retail partners including PC World, Currys,Carphone Warehouse, Ebuyer, HMV and Tesco. Stores will have stock on-shelf around 27th July, and customers will be able to pre-order online from an earlier date," adds the report.
Place your pre-orders online from the following links:
Dixons: http://www.dixons.co.uk/gbuk/asus-google-nexus-7-tablet-pc-16-gb-15648510-pdt.html
Curry's: http://www.currys.co.uk/gbuk/asus-google-nexus-7-tablet-pc-16-gb-15648510-pdt.html
PC World: http://www.pcworld.co.uk/gbuk/asus-nexus-tablet-pc-16-gb-15648510-pdt.html?intcmp=pcworld-home-slide-nexus-04-05-07-12
Carphone Warehouse: http://www.carphonewarehouse.com/mobiles?portal=AWIN&promo=78888
HMV:http://hmv.com/hmvweb/home.do?WT.mc_id=101915&affiliate=awin&awinuid=882&affId=78888&WT.mc_id=101915
What you will Miss On Purchasing Nexus 7 Tablet Directly from Google Play Store
One key point to remember when purchasing the Nexus 7 tablet is that you will not be able to purchase digital content like TV shows, magazines and music from Google Play Store - as the three categories are exclusive for the US market only for the time being. You can, however, download apps, games, books and movies.
When will You Receive Your Nexus 7 Tablet, If You Order Now?
According to prominent UK retailer websites, if you pre-order the quad-core Nexus 7 tablet now, there is a good chance that you will receive the tablet by July 19.
Meanwhile, Google has officially declined to comment on the sales figures - how many units sold or shipped. Nevertheless, excitement on the availability of the low-budget, high-performance tablet has hit the peak at the right time. It remains to be seen how Google will actually cash in on its debut stint in the tablet market with its market shares already gaining momentum in US.
Google Nexus 7 Tablet Key Features
The tablet, made in collaboration with Asus, is both lightweight and sleek. It weighs just around 340 grams, and offers nine hours of juice on video playback and about 300 hours of battery-life on standby. The display renders images at 1280 x 800 pixels resolution, making it ideal for watching High Definition (HD) movies and playing games. Other features include a 1.2-megapixel front-facing camera, 1GB of RAM, a micro-USB port, Wi-Fi, Bluetooth and NFC (near-field communication).