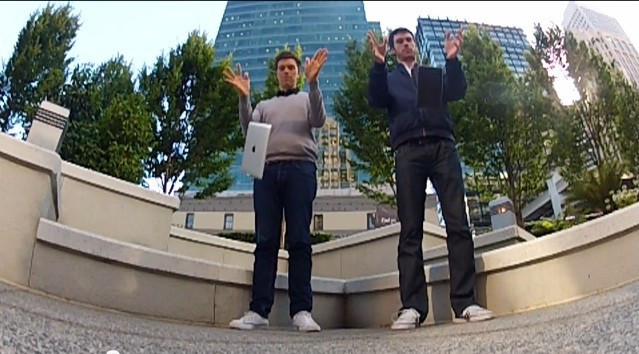 The newest Nexus 7 is the first device to run the latest version of Android. The Android 4.1 Jelly Bean promises faster transition between homescreen and applications and make the device more responsive. Apart from its specs, users may be curious to know about the durability of the device in terms of accidental drops onto concrete or even water.
SquareTrade has conducted drop and water-dunk tests for the Nexus 7 and the iPad to check their durability. The company has performed three different tests - a regular drop onto concrete, slide off the table and water dunk test. In the first test, both Nexus 7 and iPad are dropped simultaneously onto concrete from a height of around five feet, while the second drop was from about two feet, according to Computer World. In the video SquareTrade claims "9 out of 10 tablet claims are due to drops and spills." "1 in 3 reported broken tablets have cracked screens," adds SquareTrade.
In both drop tests, the iPad suffered damage in its front glass, while the Nexus 7 suffered minor scratches on its rear. In the dunk test, both gadgets were dropped into water for a few seconds. Surprisingly, both devices kept running after they were taken out of water. The Nexus 7 survived even after being dunked in water. It supported video, sound, touch controls as well. But the iPad lost the sound while supporting touch controls and video.
Check out the video below, courtesy of SquareTrade:
The Nexus 7 comes with a 7in LED back-lit IPS LCD capacitive touchscreen with a resolution of 1280 x 800 pixels. It integrates scratch-resistant Corning glass that protects the device from damage. It is powered by Nvidia Tegra 3 chipset with a 1.3GHz quad-core processor. The tablet features Wi-Fi 802.11 b/g/n, Bluetooth and Near Field Communication (Android Beam). In terms of storage, the tablet comes in two internal storage options - 8GB and 16GB. It packs 4325mAh Li-Ion battery and is expected to offer up to eight hours of active use.