Larry Ellison, CEO of Oracle, and Larry Page, CEO and co-founder of Google, today testified during the second day of the trial seeking to establish if Google breached patents related to Java while developing its Android mobile operating system.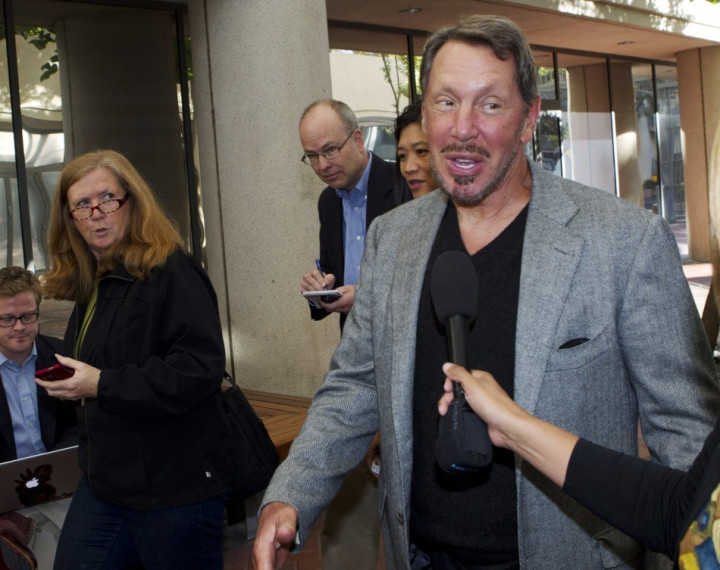 Ellison was first to take the stand, testifying on the second day of the trial which is seeking to establish if Google, when creating the Android operating system, breached patents and copyrights of the Java software platform, which Oracle acquired in its 2010 purchase of Sun Microsystems.
Ellison told the jury of seven men and five women that Oracle spent $5bn (£3.15bn) on research and development every year and that 90 percent of that is on software. He also mentioned one of the key aspects of the overall case; APIs.
Application programming interfaces (APIs) are tools used by programmers to build applications and Oracle says that 37 of these have been illegally used by Google when developing Android. Google for it's part says that APIs are so ubiquitous that they cannot be copyrighted.
Ellison, attempting to build the case for APIs to be patented, told the court they are arguably among the most difficult things his employees at Oracle do and what the company mostly does "is is create intellectual property."
Prior to Ellison taking the stand, Google's co-founder and CEO, Larry Page gave a 19 minute video submission, in which Oracle lawyer David Boies showed him an old email from Andy Rubin, head of Android, saying Google would need to licence Java from Oracle if it was to build Android. The email was read out during Oracle's opening statement on day one of the trial.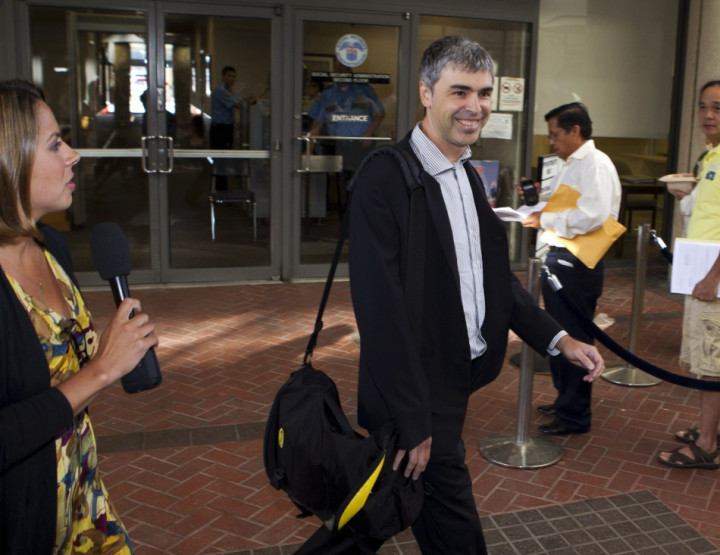 Page initially said he wasn't sure of the context, but when Boies pointed out the another sentence and asked if that was enough context for you to understand he's proposing Google take a licence from Sun, Page said: "Um, yes."
Earlier in the day Google got its chance to set out its case, saying that Oracle isn't trying to protect the Java community but instead wants a slice of Android.
Page returned unexpectedly to give evidence in person, which was mostly technical evidence though Boies did grill him over his assertion that he never knew Android used any Java. Page will return to the stand on the morning of the third day of the trial.
Google's opening statements
Day two of the trial kicked off in San Francisco in front of Judge William Alsup with Google's opening remarks to the jury.
Google's lawyer, Bob Van Nest, told the jury that Google built Android using freely available Java code and with Sun Microsystem's blessing. Oracle acquired Sun Microsystems and therefore Java, in 2010, long after Android began development.
Van Nest has also told the jury that Google attempted to negotiate with Sun when building Android about erntering a partnership, but that Sun wanted to charge smartphone manufacturers to licence the OS, whereas Google wanted it to be open source, as it is today.
Van Nest told the courtroom that they would hear from both Google chairman Eric Schmidt and Android chief Andy Rubin during the course of the trial. Larry Page, Google co-founder and CEO, will give a video deposition later today.
Van Nest also admitted that Google had used nine lines of code from Java but considering this was out of a total of 15 million lines of code, it was "inconsequential" and that it had been a mistake.
According to Van Nest, Larry Ellison, CEO of Oracle, wanted to build an Oracle smartphone but, citing an Oracle document, lacked the expertise to do so. It considered buying Palm, but then approaced Google to partner on building a phone. The court was played a video of Ellison at a Java conference saying Oracle should be "flattered" that Google was using Java for Android.
The case is likely to explore the minutiae of the Java programming language as well as Android source code, and Van Nest said he was going to do his best to make sure the jury understood the subject matter.
As a way of doing this, he produced a prop in the form of a filing cabinet labelled java.lang , which had drawers labelled: Math, Number, Process and Object.
The trial continues.
Developing...