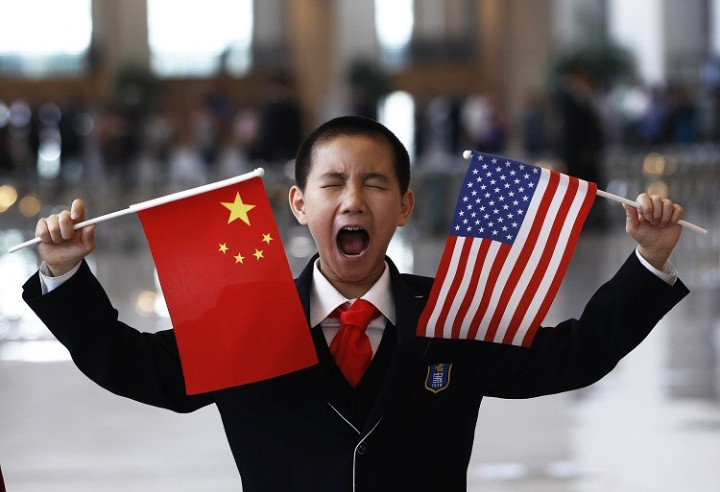 China has put the pressure on the US Congress to sort out their political differences and agree on a new debt ceiling after becoming concerned over its $1.3tn worth of investments in the country.
In a press conference in Beijing, Chinese Vice Foreign Minister, Zhu Guangyao said that "the clock is ticking" and the US should resolve its political impasse and approve an extension of the national borrowing limit.
"We ask that the US earnestly takes steps to resolve in a timely way the political issues around the debt ceiling and prevent a US debt default to ensure the safety of Chinese investments in the US," said Zhu.
"This is the United States' responsibility."
The warning from the rising economic power comes as America nears the October 17 deadline by which Congress must vote to lift the "debt ceiling", the legal amount of money the US can borrow.
If the debt limit is not raised America could default on its loans for the first time in history, potentially sending shockwaves through the global financial system.
Meanwhile, Democrats and Republicans remained gridlocked and the US government shut down for a seventh consecutive day.
The partial government shutdown is the first for the US government in 17 years when services were suspended for a record 21 days in a budget standoff with the Clinton administration.
The shutdown followed the passing of a deadline to approve a budget for the 2014 financial year.
A failure to keep the government running "would throw a wrench into the gears of our economy," said US President Barack Obama.
"The idea of putting the American people's hard-earned progress at risk is the height of irresponsibility, and it doesn't have to happen."
Counting the Coins
In the onset of the credit crisis, China overtook Japan as the largest single foreign creditor of the US federal government.
China is also the largest trading partner of the US, as well as for Russia and several nations in the Asia-Pacific region. The 21 APEC countries account for 55% of global real gross domestic product (GDP) growth.
According to official US data, the Chinese government holds $1.3tn in bonds but the correct number could be double as the country is known to purchase debt through intermediary institutions.
'Torturous Global Economic Recovery'
China has ramped up its efforts to quells fears about growth in its economy as it experiences a slowdown.
Speaking on the sidelines of the Asia-Pacific Economic Cooperation (Apec) forum summit, Chinese President Xi Jinping said he expected the global economic recovery to be a "long and tortuous process" and added that a 7% growth rate for the Chinese economy was "within a reasonable and expected range".
Xi added that the major global economies would have to strengthen their macroeconomic cooperation as they attempt to resolve their structural problems.