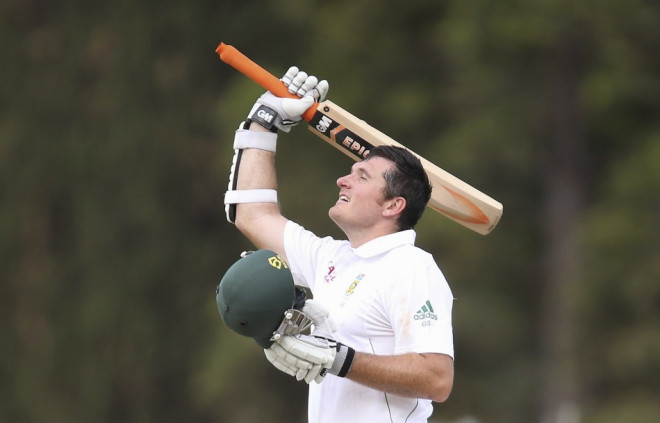 Graeme Smith has said he will retire from international cricket after the completion of South Africa's ongoing Test series against Australia.
The Proteas' skipper revealed the decision after close of play on the third day of the third Test match in Cape Town.
"This has been the most difficult decision I have ever had to make in my life. It's a decision that I have been considering since my ankle surgery in April last year. I have a young family to consider, and I felt that retiring at Newlands would be the best way to end it because I have called this place home since I was 18 years-old," Smith explained.
"I have always been someone who has left everything out there on the field for my team and for my country. I'm extremely honoured and proud to have had the privilege to lead so many wonderful players and to have been a part of building the Proteas culture to what it is today. It is a culture that every player can be, and is, immensely proud of."
"I would like to express my deepest gratitude to the support from my parents and brother, my wife and children, my friends, my sponsors, my fans and to Cricket South Africa. I thank and honour the players who I have played with and those who have supported me and helped me to be the person and captain I am today. I have been fortunate to have had many highs, amongst them leading and being part of the best Test team in the world. I will cherish these memories for the rest of my life. Thank you from the bottom of my heart. I bid my career a fond yet sad farewell," he concluded.
Since stepping on to the international arena in 2002, Smith has featured in 346 international matches for South Africa including One Day International, Test and the Twenty20 internationals.
Smith has played a total of 116 Test matches for his country and his highest score is 277 against England in 2003. The 33-year-old holds an average of 48.72 with 9,257 runs on the board. He also holds the record for captaining the highest number of Test matches (109) in the world.
The left-handed batsman has scored 6,989 runs in ODI matches with an average of 37.98 runs. He was also the captain and contributed 90 runs to the innings when South Africa successfully chased down a record-breaking target of 435 runs set by Australia in 2006.