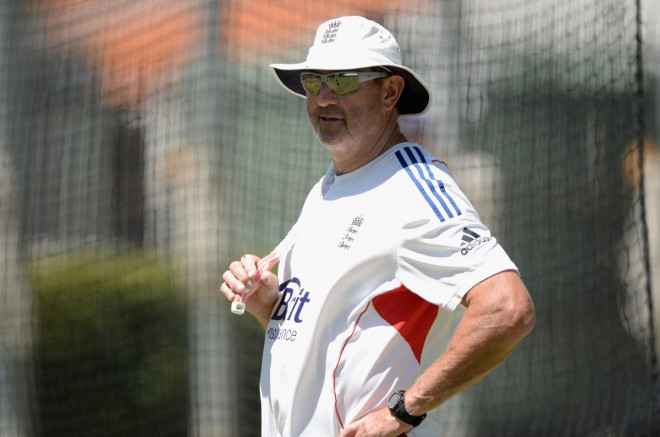 Graham Gooch has become the latest victim of English cricket's post-Ashes overhaul after being sacked from his position as batting coach, the England and Wales Cricket Board have confirmed.
Gooch leaves the role after two years as England's full-time batting coach, following an initial consultancy role which he began in November 2009.
The decision made by new head coach Peter Moores and captain Alastair Cook follows an intention to downscale the number of England coaching staff following the 5-0 whitewash by Australia in the winter.
"After discussions with Alastair Cook he informed me that he was in favour of change," Gooch said in a statement. "Although this was sad news, I respect his, and new coach Peter Moores', right to implement this change of direction.
"In my opinion Alastair is the right man to captain England, he commands respect and will always put his body on the line for his country.
"He will face many challenges and have many more tough decisions to make before his journey ends. Over the last decade or so he has been the ultimate professional to work with and it has been an honour to see him develop.
"I have been incredibly proud to work as England batting coach since 2009. I would like to thank Andy Flower for affording me the opportunity to be involved once again with England and contribute to the success of the team over these past four and a half years.
"I have many fine memories from the relationships formed with the players and staff and I know that I have given my best and I have tried to give it every day.
"I would like to wish Peter Moores and Alastair all the very best as they look to rebuild the fortunes of the England Cricket Team."
ECB managing director Paul Downton added: "Graham's record as a player speaks for itself, but as a coach his ability to mentor and develop players has helped England achieve a huge amount in recent years.
"In the past few years Graham has developed exceptional and successful professional relationships with several England batsmen which I will encourage him to maintain."
The 60-year-old becomes the latest signficant figure to leave the England cricket team since the Ashes defeat by Australia, with Graeme Swann, Jonathan Trott, Kevin Pietersen and former coach Andy Flower having already departed.
Moores names his first England squad since being reappointed as head coach on Thursday ahead of the one-day international against Scotland on 9 May.