Australia: World's Largest Marine Park 'will Save Great Barrier Reef' [VIDEO]
Plans announced ahead of Rio 20 environmental summit in Brazil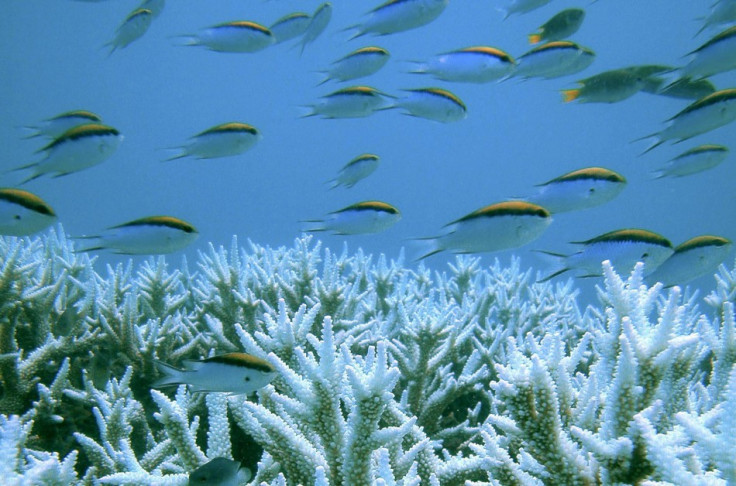 Australia plans to create the largest network of marine parks in the world in a bid to protect some of the most vulnerable ecosystems.
The 60 marine parks would span 3.1 million square kilometres, with the hope that theywill protect marine life from waters that have changed chemically over time.
Among the areas to be protected would be the Great Barrier Reef, a 2,600 km stretch of coral reef and the largest in the world. The United Nations has warned that the natural wonder was under threat from industrial development.
Tony Burke, Australia's environment minister, said: "This is a massive step forward in ocean protection. Australia is a good manager of its fisheries but that doesn't mean we can't go a step further and establish a national parks estate within the ocean."
The Great Barrier Reef Marine Park protects a large part of the reef from damage, against a background of pollution and declining water quality. According to a 2003 report by the Queensland Environment Protection Agency, over 90 percent of this pollution comes from excessive fertiliser and pesticide use from farms.
Other threats include neighbouring gas and oil drilling. The rescue plan for the Coral Sea surrounding the reef would severely limit oil and gas exploration in the area.
"The water is a different chemical composition now to what it was 100 years ago because of acidification, because of pollution," said Burke.
"Physically it contains less life than it used to. The chemical constraints and the physical appearance of plastics in there is different to what it used to be. It is time for the world to turn a corner on protection of our oceans and Australia leads that next step with the most comprehensive network of marine parks in the world."
The plans were unveiled ahead of the Rio 20 environment summit in Brazil for 20-22 June. The environment summit organised by the UN, will see world leaders come together to discuss how to organise sustainable development across the world, through economic development, social development and environmental protection.
© Copyright IBTimes 2023. All rights reserved.