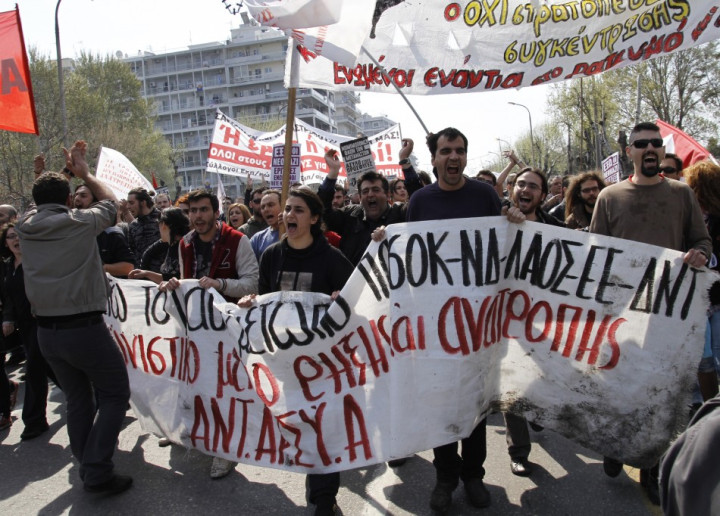 Greece's economy will suffer a devastating recession that will see it contract by by five percent within 2012, according to the country's most influential thinktank.
The Foundation for Economic and Industrial Research (IOBE) also predicted a record increase in unemployment, from 17.3 percent to 20 percent in an economy that is already into its fifth year of recession.
"It's important to exit the recession and get the economy back on a growth path," said IOBE head Yannis Stournas, who claimed recession would be "quite intense".
The IOBE claimed that rising unemployment is hurting consumer confidence while business expectations are being lowered.
It claimed that cuts to investment spending had been too savage, while greater efforts were needed to boost competition in markets.
The predictions will cast a cloud over already stormy conditions in Greece as it carries out further austerity measures as part of the rescue package agreed upon with the eurozone and International Monetary Fund.
Stournas went on to urge a faster pace of privatisations to attract foreign investment and hit targets required to maintain the funding package for the €215bn (£178bn) economy.
"The privatisations programme can become a growth lever, perhaps the most important one by attracting foreign investments," said Stournas.
The IOBE projections are even more pessimistic than the already concerning conclusions made by the IMF and EU commission, which predict a 4.8 percent and 4.7 percent contraction respectively.
Inflation is predicted to slow to below one percent from 3.1 percent in 2011 as demand continues to slow, according to the quarterly report forecast.