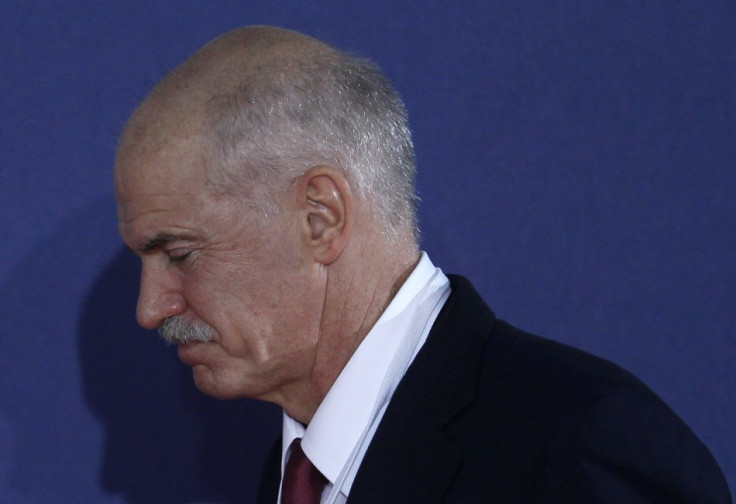 Conflicting reports said that Greek prime minister, George Papandreou, will stand down after asking the Greek President to dissolve parliament to makeway for a coalition government to be formed with Pasok and the opposition party New Democracy before elections can be held in two months.
The President, Dr. Karolos Papoulias, has denied there is a meeting in place however.
Papandreou's chief of staff have also denied reports that he is stepping down.
"The prime minister has not resigned and does not intend to resign," chief of staff Regina Vartzeli told the Web site of Greece's Proto Thema newspaper, according to CNBC.
The speculation comes following an emergency cabinet meeting where it is now clear that he did not have the support of his party either in his cabinet or in parliament.
The government was teetering on the brink of collapse after news that deep divisions between cabinet members had emerged over the prime minister's decision to hold a referendum.
Further damaging news developed earlier today when it was confirmed that at least three MPs from Papandreou's party would vote against the government in tomorrow's referendum vote that would see him lose his working majority.
Last night, the Greek finance minister Evangelos Venizelos became the first high profile cabinet member to come out against the referendum. He said: "Greece's position within the euro area is a historic conquest of the country that cannot be put in doubt.
"This acquis by the Greek people cannot depend on a referendum."