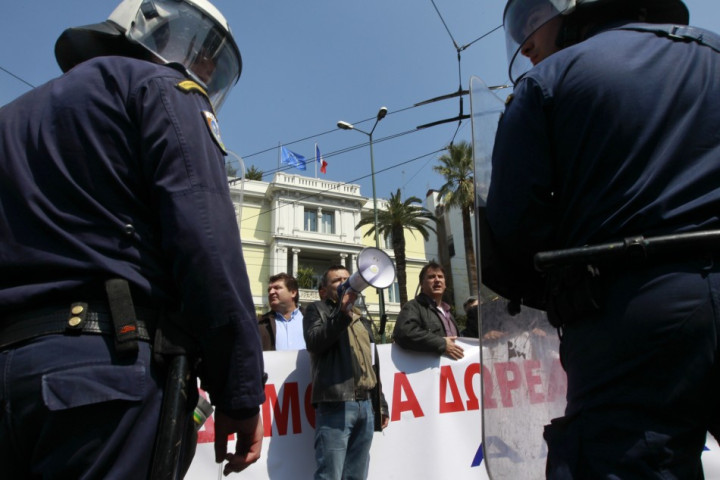 A Greek policeman accused of robbing a number of immigrants has been arrested in Athens, as racial tension in the southern European country remains high.
Police are holding a 31-year-old special guard and a 29-year-old employee of a security firm believed to be his accomplice, in connection with three armed muggings that took place in the central Athens district of Aghios Panteleimonas.
The two suspects were matched to a description provided by an Iranian national, whom they had allegedly robbed of €1,000 (£800) at gun-point before fleeing on a motorbike.
According to Greek police, the 29-year-old is also behind two muggings that singled out immigrants in the same district.
Earlier this month, the man allegedly forcibly stole the ATM card of a Bangladeshi national, later withdrawing €1,000 from his account.
In September he also robbed an Algerian man of €250, police believe.
A stronghold of neo-Nazi Party Golden Dawn, the rundown district of Aghios Panteleimonas has witnessed numerous race-related crimes against the thousands of Asian and African immigrants who live there.
Earlier this year, the Tanzanian community centre in the area was stormed by a mob of right-wing extremists. A rally staged across the neighbourhood by anti-fascist protesters in response to the attack was disrupted by a phalanx of right-wing extremists before the police intervened, arresting 15 demonstrators.
The arrested left-wing protesters later claimed to have been tortured by police officers while in custody.